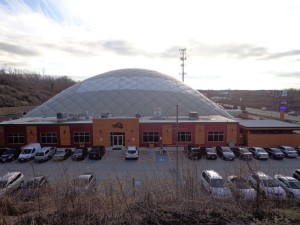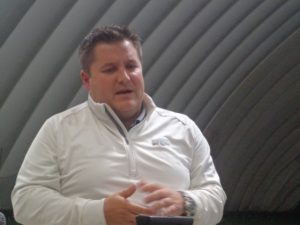 THE MISTWOOD GOLF DOME IS is Chicago's premier indoor golf experience. The golf dome is now complete with Toptracer, technology. The grill has been redone and is now McWethy's Sports Bar, with a new menu and more big screen TV's. No other golf dome in town has this kind of food and beverage service. Mistwood Golf Dome is home to a horse racing OTB, if your up for some gaming action. Mistwood Golf Dome is the place to be. The Mistwood professional staff has made Mistwood a Top 100 fitting facility in the America per Golf Digest rankings. RIGHT NOW through Feb. 28th, there is a club fitting special, and Mistwood will take your old clubs and give you trade in credit on a new clubs. Mistwoodgolfdome.com or call (630)-739-7600 Rt.53 in Bolingbrook.
MISTWOOD Director of Golf Andy Mickelson, (above right) explains Toptracer and all that is new at the Mistwood Golf Dome. Click on above to hear the interview with Andy.   _____________________________________________________________________
I'm still trying to play catch up so this Monday column falls on Tuesday this week. This past weekend I got surprised by a new format on posting stories from our web provider. The new format blind-sided many users and complaints were many.
The good news is that there was an option to switchback to the old format until the end of 2021. Switch made and I'll spend the week getting caught up. I do plan in the weeks ahead to try and learn the new system, and might install it at some point in 2019. Stay tuned.
THE WEB.COM tour wrapped up it's qualifying school in Arizona this past weekend. Danny Walker at 27 under par, won the tournament and gets fully exempt on the tour for the entire 2019 season. Finishers 2-10th place are fully exempt into the tours first 12 events of 2019. That group includes former Arlington heights resident Doug Ghim who shot 25 under par (T-3), Ghim is now calling Las Vegas home.
Current and reigning 2018 Illinois Open Champion Vince India shot 23 under par and was 12th, earning full exemptions into the first 8 events. Former Western Amateur Champion and University of Illinois Standout Dylan Meyer, closed at 17 under par and he gets conditional status on the tour, along with another U of I guy Luke Guthrie (-16), and former Northwestern player Dylan Wu (-3). Good luck to all of the above on a successful 2019 season. on the Web.com tour.
Perhaps the story of the week, was that one player Cody Blick had to deal with the shock of his clubs getting stolen the night before the final round. Shockingly with borrowed clubs from the course superintendent and the pro shop, Blick fired a final round 63 and earned some exemptions. Blick has offered a $5,000 dollar reward for the return of his clubs, no questions asked.
I can't wait to test out the new Callaway Epic Flash Driver, that comes on the heels of the new in 2018 Rogue Driver. That came on the heels of the new and again very successful Epic Driver in 2017.
There are multiple versions of the driver and not all of them seems to be released yet, but could be over 2019. The proposed release date for the new Epic Flash, is Feb. 1 of 2019. The Flash is supposed to be the fastest driver on the market, and your ball speed off the face should be through the roof. I'm not sure yet if the Flash is in conjunction with Callaway's studies on club head speed with Boeing, yes, the airplane people ( I love that ad). Details will be emerging at Callawaygolf.com.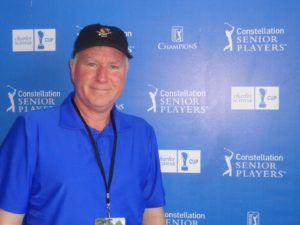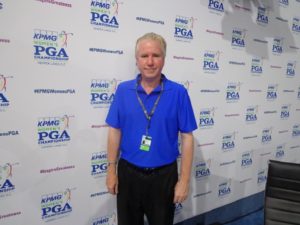 The 2-DG Golf Shirt made in Italy, that is benefiting cancer research.
If your still in the hunt for golf apparel for yourself or your favorite golfer this holiday season, do visit www.2-DG.com and order the shirt that has proceeds going to cancer research. The shirt is a UV SPF 50, and if you burn when in out the sun, especially out on the golf course, do consider getting this shirt. If skin cancer has been a problem for you in the past, don't play games and allow it to return. Learn more about the work of Dr. Lampidis and his team as they conduct studies to hopefully stop cancer in it's tracks.
Word on the street is that sports betting which is now legal in all 50 states, via a Supreme Court decision earlier this year, could come to Illinois under new Governor JB Pritzker. Will there be a chance to bet golf in Illinois, maybe ? Another story being spread around is that if there is sport betting in Illinois, where will it be. I hear that in Minnesota a limited amount of Buffalo Wild Wings restaurants have it. But in Illinois the first sports betting parlors could be headed for sports gaming places that already have licences like the OTB's. Could sports gambling come to the Mistwood Golf Dome, if the stories are true, then maybe at some point, yes.
The Gog Blog returns later tonight, stay clicked in. Rory Spears