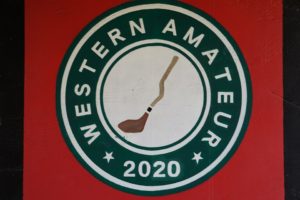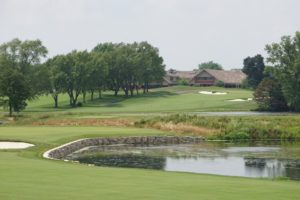 THE WESTERN AMATEUR at Crooked Stick Golf Club in Carmel Indiana, on the tee starting tomorrow. Schaumburg Golf Club opens it's final 9 holes from renovation this coming Saturday August 1st. For tee times and information visit Schaumburggolf.com.    _____________________________________________________________________
AM week continues for the Western Golf Association, with the Western Amateur at Pete Dye's Crooked Stick Golf Club in Carmel Indiana.
First up a job well done by everyone with the Women's Western Golf Association (WWGA) at Prestwick Country Club in Frankfort. During these times anyone who puts on a first class tournament, and makes it work has done an excellent job. It is too bad that the galleries were limited, but at least the championship did not have to be canceled. The board and the membership at Prestwick should be complimented as well.
The 2021 WWGA Amateur will be played at the Park Ridge Country Club, and architect Greg Martin is there now working on the renovations for next year's event. I'll be out there tomorrow checking out the improvements, before heading out to Crooked Stick later this week.
I HAVE TO THANK Susan Hess Owner & Designer of the Prospect Heights based Golftini for filling in on Golfers on Golf radio with Bill Berger and I, with Ed Stevenson still on the multi-show DL (shoulder). I'm wishing Ed a full and speedy recovery, and Bill and I hope he can rejoin us in the studio before long. Ladies for golf wear that looks great on and off the golf course, visit Golftiniwear.com.
THE DRIVE IS ON, the long drive that is at Cog Hill. While the World Long Drive Championships are off for this year, the Cog Hill Long Drive Pale Ale is not, and it's hot. As in selling, temperature, wise it's right where you want it-come mid-summer. Good and Cold.
Cog Hill is among the clubs that are creating their own beer, and Cog Hill has teamed up with Pollyanna Brewing in Lemont to create the brew for Cog Hill.
I finally tried one at Cog Hill last week, since I was in need of a cold one to go along with my Dubs-burger, still one of the best burgers in town.
I did not try it on-tap but in the can since I wanted one to take home. The can is really well done with a course picture of Dubsbread (Cog 4) on one side and the famed photo of Joe Jemsek hitting his famous 501 yard drive off the tower at the Worlds Fair in Chicago.
If there is any bad news, it's that Cog Hill is running out of LD Pale Ale, and might have a short gap where they have run out. Good news is that they are ordering more. Bad news is that they can't sell it to go. I suggested a short-term license with the community for the annual holiday sale around December 1st in the 2-4 building. Cases to go, what a wonderful idea. Here's hoping GM Troy Newport and the Jemseks can make that work. If your wondering, I'm not an expert on beer taste-testing, but I thought it tasted a bit like a Leinenkugel Summer-Shandy.
LEN ZIEHM and I will podcast this week on Wednesday, and Volume 20 for 2020 should post on Thursday. As usual, I'm sure Len will have a lot to say. His Daily Herald column this week, will preview next weeks Illinois Open at the White Eagle Golf Club.
SCHAUMBURG GOLF CLUB finally gets the last nine open from renovation this Saturday August 1st. A great job done by architect Todd Quitno, Schaumburg Golf Club GM Jon Parsons and everyone involved. I can't wait to play all 27 of the renovated holes in the next week or so.
AT SETTLERS HILL in Geneva, golfers will soon see some work getting done on property for the upcoming renovation. It will not interfere with play, so enjoy "The Hill" for the rest of the 2020 golf season.
THE WISCONSIN State Amateur this week tee's off at the historic Milwaukee Country Club, what's got the locals north of the border concerned, is that there is a flood of players coming up this year from Illinois. At least 25 of them. But who can blame top amateur players from going there to play, good event, great golf course. I wish I could get in the field.
THE CHICAGO PUTTER is coming out. Sean Toulon, which is now Odyssey Toulon putters, has created a new line of putters named after cities. The Seattle, the Las Vegas, the Atlanta, the Austin, the Memphis, the San Diego and the Chicago. Go online and check them out.
The Gog Blog returns all week. RS