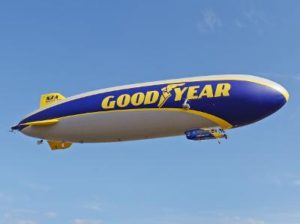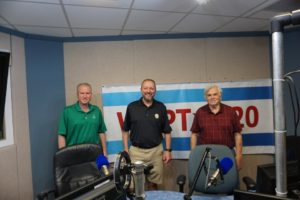 THE GOOD YEAR BLIMP flies over Florida today and televised golf match for charity. Golfers on Golf Radio at WCPT Am 820-L-R Rory Spears, Ed Stevenson and Bill Berger. 10 Am on Saturday mornings, listen live or Wcpt820.com or watch on Facebook ______________________________________________________________________
Blackberry Oaks in Bristol IL., General Manager and head golf professional Chad Johansen, who is also the inventor of the Perfect Putting Aid, that has been used by 150 PGA Tour professionals, has created a 9-hole junior golf course on the driving range at Blackberry Oaks.
The longest hole is just 86 yards, with the shortest hole being over 20 yards.
If your junior golfers need something to do during the virus shutdown, get them out to play the kids course at Blackberry Oaks.
Follow the reopening progress at Blackberry Oaks from both the virus State of Illinois guidelines, and flood issues from our wet spring. By visiting online Blackberryoaks.com or calling (630)-553-7170.
Late on Friday afternoon both the Illinois PGA and the Chicago District Golf Association (CDGA) announced that the 59th annual Radix Cup has been canceled for 2020, due to the Covid-19 virus.
The Radix Cup that pits the top Illinois PGA professionals, vs the top amateur players in the Chicago District Golf Association has seen both sides come up with victories in recent years, on the Donald Ross designed Oak Park Country Club golf course. Efforts were made to find an alternative date, but in the end that was not possible. More information at CDGA.org and IPGA.com.
May 29th is the date, when the famed Horseshoe Bay Resort near Austin Texas, will reopen.
Horseshoe Bay is home to four golf courses, and three of them have recently undergone renovations. So have some of the pro shop grill areas.
Horseshoe Bay is not only one of the finest resorts in Texas, but one of the best resorts in the Southwest.
The most recent course Summit Rock was designed by Jack Nicklaus. For more details see Hsbresort.com.
RAINSUITS FOR RESPONDERS program that was launched by KemperSports Management, the Illinois PGA and FootJoy, has now entered into a partnership with the Illinois VFW. For more information on this program, watch the Champions for Charity Match this afternoon, or visit RainSuitsforResponders.com.
THE BGT (Breakthrough) Golf Putting Lab has reopened in Richardson Texas. The BGT putting lab is not just a putting lesson, but a full evaluation of your putter. Your putter gets a full analysis and gets fined tune right on site.
BGT Putt Lab does recommend that all clients use their best judgement during these times. BGT will provide face masks, hand sanitizer, and each club will be thoroughly cleaned an disinfected after the fitting. Details at Breakthroughgolftech.com.
LINKS CAPITAL ADVISORS and Chris Charnas are involved with the auction and sale of two golf properties the week of June 8th. Heddles Hideaway Golf Course is designed by George Cobb, who designed the Augusta National Golf Club's par-3 course.
BANEBERRY GOLF RESORT in Eastern Tennessee is up for auction the week of June 8th, the price includes the motel, villa's and over 100 lots. More details by visiting Linkscapitaladvisors.com or call Chris Charnas at (312)-543-7192.
CLUB CHAMPION based in Willowbrook Illinois, has announced a FREE fitting with an equipment purchase of over $500.00 for a limited time.
Club Champion has already reopened 42 of their 74 stores with 12 more stores reopening by Memorial Day and the week ahead.
This promotion runs for 6 weeks after a store reopens from a Covid-19 shutdown. "We want to make it easier to play your best golf," said Nick Sherburne, founder of Club Champion. "We know our customers are itching to get out there and play. This promotion is a great way to tee off your best season yet with better equipment."
The Gog Blog returns tomorrow. RS