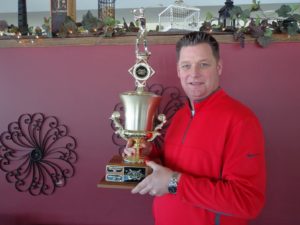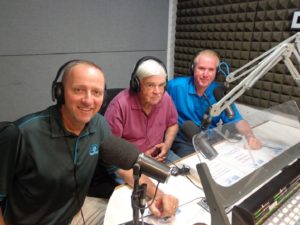 BLACKBERRY OAKS GM/PRO CHAD JOHANSEN joins Golfers on Golf Radio this Saturday for Week #2 as our celebrity guest host. Blackberry Oaks in Bristol is the home course for the Blackberry AM on June 23 and 24. See Blackberryoaks.com. Golfers on Golf radio Am 750 WNDZ 10 Am on Saturday mornings through Sept. 8th.     _____________________________________________________________________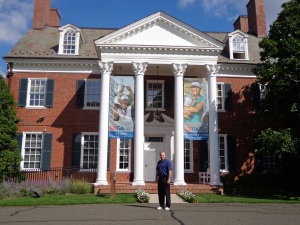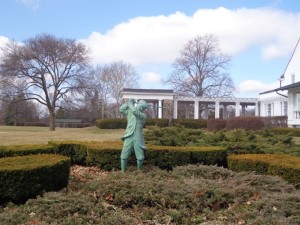 FROM FAR HILLS to WHEATON the word is out, Tickets are on sale for the Inaugural U.S. Sr. Women's Open this July 12-15 at the Chicago Golf Club. NOW is your chances to get U.S. Open tickets from a very first U.S. Open, which doesn't happen every year.    THE GOG BLOG by RORY SPEARS (L) at Far Hills and the USGA Museum in New Jersey. Follow Rory on facebook, linkedin and twitter @GogBlogGuy and to the Chicago Golf Club home of the C. B. Macdonald statue #USGA #Srwomensusopen        ______________________________________________________________________
As of today fans can now purchase tickets for the U.S Sr. Women's Open at the Chicago Golf Club in Wheaton Illinois.
Dates of Championship week are July 12-15, there are not likely to be tickets for purchase on practice rounds days.
"As one of the five founding clubs of the USGA, Chicago Golf Club has deep roots in the game of golf," said Matt Sawicki, championship director. "We couldn't be more excited to welcome golf fans to sucj a historic venue for this monumental moment in women's sports."
Unlike most major USGA championships, the USGA, WILL ALLOW fans the special opportunity to walk within the ropes. Spectators will be able to walk the fairways of this venue, as long as they keep a respectful distance from players. The USGA is hoping this one of-a-kind intimate experience is a enjoyable one.
The USGA is offering two ticket options to be a part of this historic week.
The Trophy Club Ticket Package (Thursday-Sunday). The $50 dollar package includes two "Good Any Day" tickets with access to the Trophy Club and it's upgraded tent facility with air conditioning. These tickets can be printed at home and then traded in for hard tickets at the venue.
The Trophy Club Ticket $30, is the same as above (except) it is good for only ONE DAY. Tickets can be purchased at ussrwomensopen.com. Kids that are 18 and under do receive complementary admission when accompanied with a paying adult. For questions regarding tickets@usga.org or by calling 1-800-698-0661
The format will be a four-day walking only 72 hole championship. There will be a cut to the low-60 players and teis after 36 holes. The total purse for the event is $1 million dollars.
The Chicago Golf Club was founded in 1893 by Charles Blair Macdonald, and was the host of the first U.S. Amateur. In 1923 the course was renovated by Seth Raynor and is still mostly the same. This will be Chicago Golf's 12th USGA Championship with the last champion being the 2005 Walker Cup matches, won by the united States over a team from Great Britain and Ireland. The U.S. Women's Amateur was conducted at the club in 1903.
For more information on the USGA and it's championships please visit USGA.org.