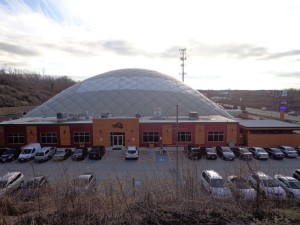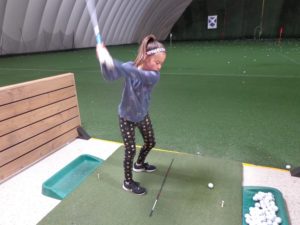 THE MISTWOOD GOLF DOME is where 10 year-old Lisa Copeland has learned the game of golf, she started with the Mistwood professional staff when she was 5 years old. In 2017 she made the finals of Drive, Chip, and Putt and competed at Augusta National on the Sunday before the Masters. Lisa is not the only junior golfer that is maximizing her golf potential at the Mistwood Golf Dome and or Mistwood Golf Club. Why not find out what your potential in golf is, visit the Mistwood Golf Dome and enjoy golf all winter long. Next summers preparation starts now. See Mistwoodgolfdome.com or (630)-739-7600 the dome is located on Rt. 53 in Bolingbrook. #mcwethyssportsbar
Click here to hear an interview with Jeff Copeland (Lisa's dad) on his thoughts about Mistwood and the Mistwood Golf Dome, about the experience that Mistwood delivers.
The PGA of America has announced that Jimmy Terry, who has served as General Manager of the PGA Golf Club in Port St. Lucie Florida, for the last five years, has been promoted to Senior Director of PGA Golf Properties.
Terry will oversee the new headquarters for the PGA of America in Frisco Texas, the PGA owned Valhalla Golf Club in Louisville Kentucky, and the PGA Golf Club in Port St. Lucie Florida.
Jeremy Wiernasz, PGA was promoted to General Manager/Directorof Golf Operations at PGA Golf Club. The PGA Golf Club the home of three golf courses, that were designed by Tom Fazio, Pete Dye. Wiernasz will be responsible for all the programs, sales and marketing for the facility and continue to report to Terry.
In Terry's new role, he will oversee the development of the golf-related facilities at PGA Frisco, that include two championship 18-hole golf courses, and a none-hole par 3 short course, giving the new complex 45 holes in total. The Frisco golf facility should be open for play in 2022.
The new Texas facility includes not only the main offices for the PGA of America, but a 500-room Omni resort and a 127,000 square foot conference center, a technologically advanced retail village, parks and open space, with miles of trails. Terry will guide Valhalla Golf Club the PGA's private golf facility, designed by the games greatest all-time golfer Jack Nicklaus. Valhalla is rated a Top 100 course in America by Golf Digest.
Prior to being at PGA Village in Port St. Lucie, Terry was GM for TPC San Antonio and TPC Harding Park, that will host the 2020 PGA Championship.
"It's an honor to lead three world-class facilities at PGA Frisco, Valhalla Golf Club and PGA Golf Club," said Terry. "I am excited about the opportunity to steer the future of PGA Golf Properties and our dedicated staff, as we promote the PGA Member and further grow the game. With PGA Frisco, we have a special canvas to create an innovative development that serves as a centerpiece for golf, for the next 50 years."
More information can be found at PGA.com.