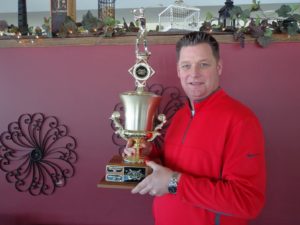 BLACKBERRY OAKS GM/PRO Chad Johansen holds the Blackberry Amateur trophy, the 8th annual BBO-AM will be played June 23-24 at Blackberry Oaks, sign up now at Blackberryoaks.com or call the clubhouse at (630)-553-7170, the tournament is now sponsored by Wilson Golf and Michelob Ultra. MCQ's Dome in Bolingbrook is the place with cool weather outside, work on your game, hit the OTB or enjoy all the great food and drink in the bar and grill, lessons from the Mistwood GC pro's, see Mcqsdome.com  ______________________________________________________________________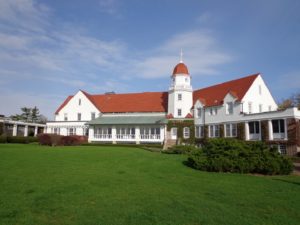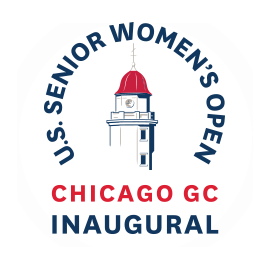 THE CHICAGO GOLF CLUB home of the 2018 US SR. Women's Open, being contested from July 12-15. For more information on volunteering see USGA.org.
THEY ARE IN THE FIELD for the inaugural U.S. Sr. Women's Open at the Chicago Golf Club, are LPGA Legends Tour founder Jane Blalock and Mary Jane Hiestand due to special exemptions announced today by the USGA.
Blalock, 72 was the LPGA rookie of the year in 1969, and record 27 LPGA Tour victories, that has her 19th on the all-time LPGA Victory list.
"I got goosebumps when I received the call," said Blalock. "This is a historic event of mammoth proportions, so to have the chance to participate in this championship is so significant on many fronts. Senior Women now have the chance to compete on golf's most prominent stage, and those of us who did not win a U.S. Women's Open will now have another chance."
Hiestand, 58 an amateur had a second place finish in the 2017 USGA Women's Mid-Amateur. Hiestand has now competed in 43 USGA Championships, and was runner up in the 2013 U.S. Sr. Women's Amateur at Cordevalle.
" I'm just so excited," said Hiestand. A member of the Michigan Golf Hall of Fame. "As soon as I heard four years ago that the championship was happening. I was looking forward to it. To not have to go through qualifying takes one variable out. It's really icing on the cake. I think this championship will be another huge stride for women's golf."
The U.S. Sr. Women's Open is open to all players who are 50 or older by July 12th of this year, and has a handicap index that does not exceed 7.4. The field will be 120 players. Entries opened earlier this month and the USGA has announced that the purse will be $1,000,000 dollars.
For more information on the U.S. Sr. Women's Open Championship please visit USGA.org