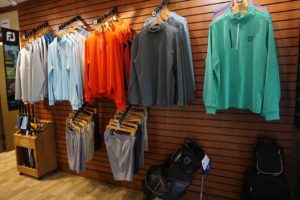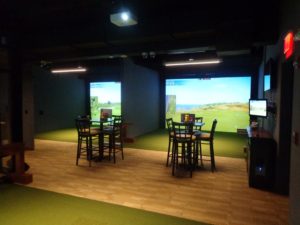 THE SCHAUMBURG GOLF CLUB is having a pro-shop sale through December 30th. Take 40% off of all apparel purchases. Simulators are open from 9 Am to 8 Pm, call the pro shop at (847)-885-9000 to make tee times. Learn more visit Schaumburggolf.com.    ______________________________________________________________________
THE GOG BLOG brings you all the golf news you need to know year round.
This website is the Chicago's areas most complete news site. There is no stopping of content production at Labor Day, and then heading back to the tee at Masters week.
So stay clicked in right here, and take a break from the harsh winter of Chicago, and keep it golf season year round.
THERE IS good news coming from Northbrook, as it sounds like the course improvements are on their way at Sportsman's Country Club. Not only is the golf course to be upgraded, a new clubhouse is on the way to give golfers a fantastic 19th hole. The open house is Saturday December 14th from 1-3 Pm. (See our story from yesterday). Sportsman's Country Club is located at 3535 Dundee Road in Northbrook. You can visit nbparks.org for more information.
THE MISTWOOD GOLF DOME is having it's first indoor golf tournament of the winter season next Saturday night, with tee times at 7:30 Pm.
Are you ready to go Old School at the Old Course at St Andrews in Scotland. Your team of four players will cost you $180.00-$45 per player.
While you are there, enjoy new items off the menu in McWethy's Sportsbar. For details see Mistwoodgolfdome.com. The dome is located on Rt. 53 in Bolingbrook, and you can call the dome at (630)-739-7600.
GOLF360 is back with it's December shows starting tonight at 5 PM. With a second airing tomorrow morning at 8:30.
The show will air at more times through the month of December, on NBC Sports Chicago. See local listings for times and dates.
Among the features on this months show include, the Big Cedar Resort in Southwest Missouri. Which includes the new Ozarks National golf course, recently named America's "Best New Public Course" by Golf Digest. 360GOLF will also include features on the new Topgolf in Schaumburg and more.
THE PGA MERCHANDISE SHOW in Orlando Florida that will be held in January from the 21st through the 24th, has announced multi-year participation agreements with both Titleist and Callaway Golf. Golfers on Golf will report from the show again next month.
TOPGOLF has introduced a Nine-Shot Challenge that runs through today. For details see Topgolf.com. The new Schaumburg Topgolf, is now open daily.
DO YOU WEAR SPIKES or replaceable cleats on your golf shoes. Well according to a new independent study, reported first by Golf.com. Golfers that were tested gained almost 5 yards of distance when going with spikes, or replaceable cleats, than by going spikeless. Shoes with spikes help golfer also gain better numbers in their "Smash Factor" as well.
SAND VALLEY that is quickly becoming one of America's most visited golf destinations, has specials running through December 15th.
Currently on orders of $150 dollars or more, you receive 25% off.
So why not bring home a little piece of Sand Valley for the holidays
Visit Sandvalley.com. and see all the options now available.
SALAMANDER HOTELS AND RESORTS are winding down there Cyber Monday sales tonight at Midnight. See Salamanderhotels.com to see all the specials. Play PGA Tour course Copperhead, at Innisbrook Resort located North of Tampa, and the resorts three other golf courses.
THE 2020 Ambassador Pass for Pine Meadow Golf Club is now available for purchase.
The weekday/weekend Ambassador pass is $2,495.00 for the year. Weekdays only is $1,495.00 with the Twilight rate at $995.00
There are only a limited amount of these passes available. Currently there are holiday specials now available in the pro shop. See Pinemeadowgc.com.
FOR THOSE OF YOU TRAVELING out of the states. If your headed to the UK, Golf World Magazine has named Gleneagles resort the #1 resort in the UK and Ireland. Gleneagles has hosted both the Ryder Cup and the Solehim Cup. More information at Gleneagles.com.
ZERO FRICTION will release the new "Stryker Glove 2-Pack" In Six Colors.
The new Stryker 2-Packs are coming in January of 2020. The Zero Friction compression gloves fits to your hand and will give the golfer both flexibility and comfort.
The Stryker 2-Packs will come in six color packages and for a retail price of $21.99.
Colors include Blue+Gray, Lime+Gray, Red+Gray, Black+Gray, Orange+Gray, and White+Gray. Currently available only in Men's Left Hand.
"When we debuted the original Stryker performance glove in January, it was only available in white with cool gray trim," said John Iacono, Zero Friction Founder. "Golfers loved the fit but wanted the fun, bright colors associated with our brand, so it only made sense to expand the line."
For more information visit zerofriction.com or call (630)-317-7700 Zero Friction is based in Oakbrook Terrace Illinois.
The Gog Blog returns tomorrow. RS