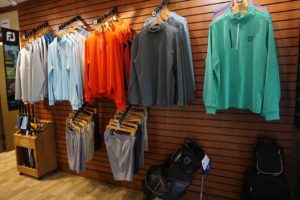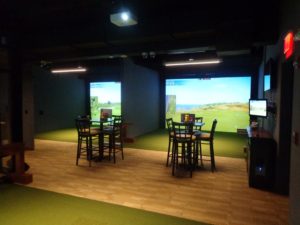 THE SCHAUMBURG GOLF CLUB at 401 North Roselle Road, is open year round. When you can't golf outside, the simulators are open on the lower level downstairs from Chandlers Chophouse, in the clubhouse. The award winning pro shop has a great variety of golfwear, for all seasons. See Schaumburggolf.com or call (847)-885-9000.     _____________________________________________________________________
The PGA of America National Assistant Club Professional Championship, is on the tee tomorrow in Florida.
The PGA Village's Wanamaker Golf Course will be the host course. The course is located in Port. St. Lucie.
The Illinois PGA Section is proud to have four assistant's, that have qualifed for the championship.
They are Kevin Flack (Mauh-Nah-Tee-See Country Club), Sean Gervais (Chicago Golf Club), Jeff Kellen (Mauh-Nah-Tee-See Country Club), and Adam Steinhofer (Ridgemoor Country Club). The field will be 132 players. And the championship will be a four-day 72 hole stroke play championship. The top four finishers get births into the National (Club) Professional Championship in 2020.
"We are very proud of the Assistant PGA Professionals that have qualified for this event," said Carrie Williams, Executive Director of the Illinois PGA Section. "We have a competitive group of Assistants and Associates in the Illinois Section. And the individuals representing our Section this week, makeup a strong group. We wish them the best of luck."
Mistwood Golf Club, Director of Golf Andy Mickelson is a past champion in this championship. All four players have their first tee time in Round 1 tomorrow, in the 8 Am hour.