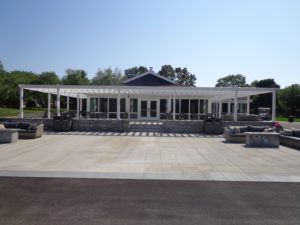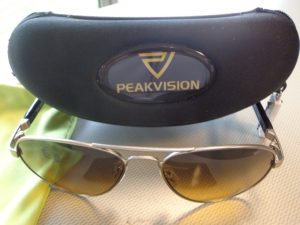 THE NEW CLUBHOUSE at Sunset Valley Golf Course in Highland Park, which is now open for play after a 14 month Rick Jacobson renovation, Sunsetvalleygolfcourse.org for more details. PEAKVISION SUNGLASSES with new concepts for golfers and designed by golfers with you in mind, leave them on while you putt, see Peakvision.com ______________________________________________________________________
THERE IS PLENTY OF GOLF NEWS happening, so here goes everything, and I'll start spraying to all fairways.
ON Monday October 1st the Annual "Putt for Paws" golf outing takes place at the Elgin Country Club. Cost is $250 per person and only $900 per foursome and the event starts at 11 AM.
Highlights of the day include a shotgun start, a scramble format, lunch and dinner, raffles, prizes, games and a silent auction.
For more information or to sign up and play, please contact Ashley Feck via email at ashley@animalhouseshleter.com or call her at (847)-361-1886.
DID YOU KNOW that 2018 is the 100th Anniversary of the American Club in the town of Kohler Wisconsin. It is also the 30th Anniversary of the founding of the first golf facility in Kohler, Blackwolf Run and you can add the 20th Anniversary of the famed Whistling Straits located in Haven Wiscosnin, that makes up the golf operation that is the American Club.
In addition with the Ryder Cup only two years away from it's 2020 location Whistling Straits, the Ryder Cup store located in the Kohler Swing Studio Golf Shop is now open. Visit Destinationkohler for your anniversary package, or call the Ryder Cup shop at (920)-208-4668 to get your Ryder Cup wear and gifts.
IF YOUR looking to play some golf north of the border, why not visit Cabot Links.
For the second straight year, Cabot Cliffs and Cabot Links have been rated the #1 and #4 golf courses in the countries nation golf course ratings conducted by SCOREGolf.
The Cabot Links resort team is proud of it's employees and the support of it's visiting golfers to be recognized in such a high honor in 2018.
So if your ready to head north for golf, before the season changes, get on the plane and head for Cape Breton Canada. #1 Cabot Cliffs is designed by the design team of Bill Coore and Ben Crenshaw. See Cabotlinks.com for more information. Golf season still has a month left in Canada.
CAN YOU PUTT for Dough. If so the Chicago area qualifier is coming up this weekend at Cantigny Golf on Saturday and Sunday Sept. 8-9 for the Major Series of Putting, local winners move on to Las Vegas for a chance to win $500,000. You can sign up at MSOP.com/tour.
IPGA BREAKING NEWS…for our professionals, Birdies for Charity event has been moved to Stonebridge CC due to wet conditions in Elmhurst at RFCC.
LOGAN STAUFFER who had taken almost three years away from the game of golf, before moving back to the State of Illinois in late 2017, concluded wahts being called a comeback season with a win in the Illinois State Mid Amateur at Glen Oak Country Club in Glen Ellyn.
Stauffer shot a three under par 69 in the final round of the championship to win by one shot over the 36-hole leader Zach Jecklin and John Wright.
Stauffer entered the final round tied for second place with two other players. Andrew price had the lead with four holes to play but a bogey on the par 3, 16th hole set him back. For a full wrap up see CDGA.org.
LOOK ON LINE  for details on where to see replays of GOLF360 with former Bear Patrick Mannelly and Dave Lockhart, this months show includes a feature on the Preserve at Oak Meadows in Addison. See Golf360.com seen on NBCSports Chicago.
OVER 3,200 GOLFERS  signed up to play in the World Amateur of Golf in Myrtle Beach this past week, the World's largest 19th hole was buzzing with activity after each days play. Playgolfmyrtlebeach.com for details on the event for 2019 and playing golf in South Carolina in the Myrtle Beach area.
HOLE IN ONE CHANCES on all 18 holes. How many chances would you like during and outing to win a big prize for making a Hole-in-One. How about 18. if your ready to head to Northern Wisconsin, for the Eagle River 1st Eagle in one Golf Outing, this is your chance. September 14th you can compete for prizes on a regulation course that will have all 14 of the non-par 3 holes converted to par 3's. The average length of the holes will be 150 yards. Prizes for aces include a 2018 Chevy Silverado, $15,000 in cash, $10,000 towards a new dock or lift system for your boat, a 2018 Ford Edge, a kitchen remodel or more. The team side of the event is a 2-person scramble. Cost to play is $100 per player, and the course is the Eagle River Golf Course, a classic Parkland Style layout, built in 1923. To play call the Eagle River Chamber Area at (800)-359-6315 or the ER-COC website.
TPT Golf Shafts congratulate the winner of the first two Fed Ex Cup Playoff Events, since he is playing the new top of the line shaft. TPTgolf.com for more information.
CHRIS CHARNAS and Links Capital Advisors have announced that they handling the sales for three golf courses. Swan Lake Resort in Indiana is now for sale and has two courses and a conference center. Minne Monesse in Grant Park Illinois, and the Weaver Ridge Golf Club in Peoria Illinois is also up for sale. To Speaks with Chris about any of these three properties call Chris at (847)-866-7192 or Chris@linkscapitaladvisors.com.
More news to follow, so check back on this post inn the next day or two. RS