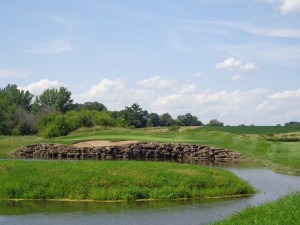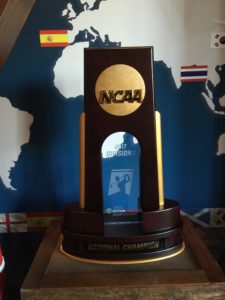 The 2017 Men's and Women's NCAA National Golf Championships will be played from May 19th through the 31st at Rich Harvest Farms in Sugar Grove. The Women's Championship will be May 19-24 and the Men from May 26-31. Well priced tickets are on sale at NCAA.com/Tickets parking of course is Free. See the pro's of tomorrow up close, no nose-bleed seats here. Walk the scenic grounds of Rich Harvest Farms and see the NCAA Experience area. Both championships hosted by Northern IL University     _____________________________________________________________________
ONE MORE TIME…
Tiger Woods on Thursday announced through his website that he has undergone his fourth back surgery.
The recovery time from this surgery is at least six months. As a result Woods is done from tournament golf through at least the end of October and now probably longer.
While it's not 100 percent, it's unlikely Woods will be seen on a golf course again in 2017.
The announcement of his fourth back surgery, is coupled with his four knee surgeries that he and his camp have reported. There are some unconfirmed reports that Woods has undergone as many as eight knee surgeries. The four back surgeries have come since April of 2014, which equals four surgeries in three years.
The Woods camp and the doctor performing the surgery, Dr. Richard Guyer of the Texas Back Institute called the surgery "successful". However the other three surgeries, were all deemed successful as well.
"The surgery went well, and I'm optimistic this will relieve my back spasms and pain," said Woods, on his website. "When healed, I look forward to getting back to a normal life, playing with my kids, competing in professional golf and living without the pain I have been battling for so long."
Woods agent, Mark Steinberg called the past operations a "band-aid approach" to the problem. Steinberg said that Woods "took the weight off his shoulders and decided this procedure was the right path to a full recovery."
Steinberg said the grueling pain Woods was fighting, was when a nerve and a disc in Woods lower back were touching. The current fusion surgery is expected to put an end to that problem.
Once Woods recovers from the surgery, he will begin a gradual rehabilitation process that once completed, should allow him to return to competitive golf.
Woods did not play in the recent Masters Tournament, the years first major. A recent announcement showed that the Masters TV ratings were down this year, but that decline had no connection to Woods not competing.