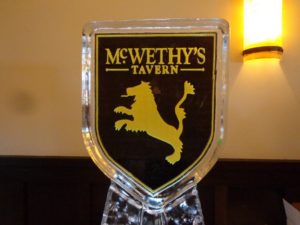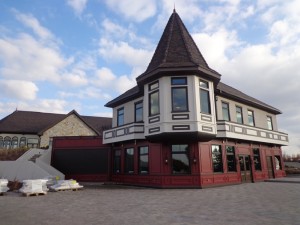 MCWETHY'S TAVERN found in the Mistwood Golf Club clubhouse is a great place for dining before or after golf, or even on days that you don't golf. So come try McWethy's Tavern, and why not tee it up at Mistwood on Renwick Road in Romeoville, call the club  (815)-254-3333 or see Mistwoodgc.com, home of the Phil Kosin Illinois Women's Open  ______________________________________________________________________
Northwestern University alum Hannah Kim shot a final round 5 under par 67, to cap off a record setting performance at the Illinois Women's Open at MistwoodGolf Club in Romeoville.
Kim destroyed the record books with her 16 under par performance in the 24th annual state open. In the past 23 years, no other champion had ever been double-digits under par. Kim had only one bogey in the 54 hole championship in round one, and that came on the 7th hole. She was perfect after that. Runner up Illinois Junior Tristyn Nowlin who was the low amateur finishing with a score of 10 under par, admitted she really didn't come out looking to overtake Kim. It was obvious early, that was not going to happen anyway,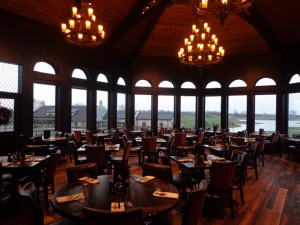 MISTWOOD IS CELEBRATING 20 YEARS OF HOSTING the Illinois Women's Open. McWethy's Tavern in the main clubhouse at Mistwood, is the best restaurant in the area.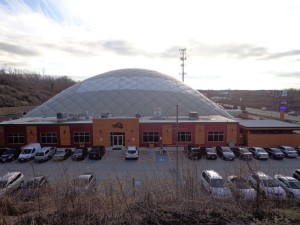 MCQ'S DOME IN BOLINGBROOK is part of Mistwood Golf, giving golfers a place to practice all winter long.
Kim has played in the IWO for three straight years, she finished fthird in 2016m she was second in 2017, and she was first this year, making the third time the charm for her.
In the nine rounds of golf at Mistwood that Kim has played in three years, she is now 26 under par. She collected the  $5,000 for finishing first of the $25,000 purse.
This was Kim's third tournament as a professional, and according to her the first one she has done good at. Next stop for Kim is the Tennessee Open and then back to her home in California to begin her preparations for the LPGA Q-School that has it's first stage in California. Kim while at Northwestern was a member of the 2017 National finalist team that competed at Rich Harvest Farms in Sugar Grove.
For University of Illinois Jr Tristyn Nowlin it was her second, second place finish at Mistwood this year Nowlin was the runner up three weeks ago at the Women's Western Golf Association national amateur championship in June.. Nowlin with a -10 score for the championship, received the low-amateur trophy. With her 10 under par score, she would have won every other Illinois Women's Open ever played until today.
Sara Burnham was third at 6 under par after a final round 68, that could have been 67 but her tee shot on the par 3, 17th hole hit the stick and left her a short birdie putt.
Click here to hear interviews with Illinois Women's Open Champion Hannah Kim, runner up Tristyn Nowlin, and defending champion Alexandra Farnsworth. was sixth after finishing at one under par. Farnsworth is making swing changes, and struggle with her wedges all week. Farnsworth was playing with her right wrist wrapped in tape as she recovers from a bout with tendonitis.
Two-time past champion Nicole Jeray was fourth, finishing at 3 under par, and is looking forward to the Milwaukee Symetra event, and playing at the French Lick Resort in October at the Senior LPGA Championship.
Bobbi Stricker (daughter of Steve Stricker) made the cut on the number at +7, but alerted the pro shop 20 minutes before her 7 AM tee time in the final round, that she would have to withdraw for the tournament. There was not an announcement made on the dates for the 25th Annual IWO in 2019..