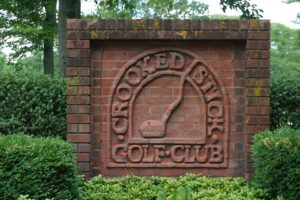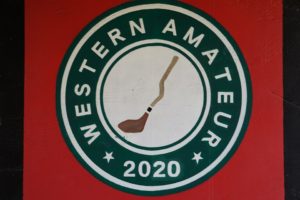 THE WESTERN AMATEUR IS UNDERWAY Round 2 tomorrow, leading to Saturday afternoons championship match, at the Crooked Stick Golf Club in Carmel Indiana.         ____________________________________________________________________
THE GOG BLOG-by RORY SPEARS, Director of Content and Creation for Golfers on Golf. Follow Rory on Twitter @GogBlogGuy, Facebook or LinkedIn.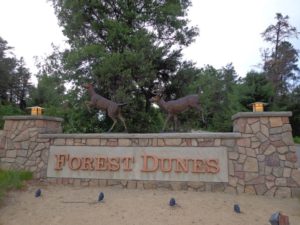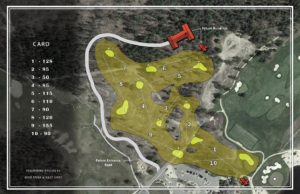 THE FOREST DUNES GOLF CLUB in Roscommon Michigan. The new 10-hole par 3 short course will open this Saturday, adding another reason to go visit Forest Dunes.
THERE IS A NEW LOOP IN TOWN AND it's not created by Tom Doak, but by Keith Rhebb and Riley Johns. The new loop adds another dimension to the destination of Forest Dunes.
The original Forest Dunes course by Tom Weiskopf ranks 28th on the Golf Digest Top 100 you can play list. Doak's Loop Courses sit 45 (Black) and 47 (Red) on the same list. Toss in the two-acres of the Hilltop Putting Course, a great clubhouse, lodge and villas, and now the addition of the Par 3, course makes this destination even more attractive to golfers of all skill levels.
Owner Lew Thompson wanted the course done this summer, so Rhebb and Johns got it done and grassed in 81 days.
"We essentially had Carte-Blanche from Lew, which was awesome, and really the only way could get the project completed in time," says Rhebb. Thompson requested the course be playful, and that though was carried by Rhebb and Johns through out the building process.
Playful and "aceful" was what Rhebb and Johns delivered.
The greens sloop towards certain pin locations, which could increase the odds for a golfer actually make a hole-in-one.
Holes one and ten are crossover holes with a tree adding protection from ball flight problems.
Holes 1 & 10 are both viewable from the pavilion, where the social scene at Forest Dunes takes place, so great shots there could get a great response from the gallery.
"When you come to Forest Dunes, we want you to have a good time," says Thompson, who says music, bare feet and eightsomes are all fair game on the new par-three course if that's what it takes to make the game more accessible and fun. "What Keith and Riley have built is bringing a new life and energy to the property. It's going to bring people together and make their time here more enjoyable."
Forest Dunes sits among 1,300 acres of woodlands that make up part of the Huron National Forest. There are new villas and cottages that have recently opened as part of a series of improvements. For more details see ForestDunesGolf.com