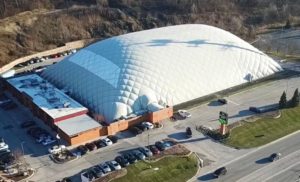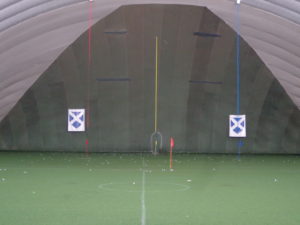 The MISTWOOOD GOLF DOME located on Bolingbrook Drive on RT. 53 in Bolingbrook is you home for golf in the winter season. No other golf dome has the range, short game area, and sportsbar all rolled into one like Mistwood. The multi-award winning facility is rated a Top 50 Range in America by the GRAA. The professional staff can give you an off season lesson or more, so your ready to go when the snow melts, and courses like Mistwood have reopened for the summer. Next week there are Callaway and Mizuno Golf free fitting days. Mistwood Golf Dome is home to Toptracer and McWethys Sports Bar. Make your golf season last year round with a visit to the Mistwood Golf Dome, for information on what's happening, see Mistwoodgolfdome.com or call (630)-739-7600.     _____________________________________________________________________
THE GOG BLOG-by RORY SPEARS, Director of Content and Creation. Follow Rory on Twitter @GogBlogGuy, and on Facebook, Linkedin or Instagram.
STEVE ORRICK of the Country Club of Decatur, has been named 2019 Illinois PGA Professional of the Year by the Illinois PGA Section.
The IPGA additionally announced 10 Special Award winners for the section.
"We are privileged to have such an outstanding group of PGA Professionals in the Illinois Section that are dedicated to growing and improving that game for everyone," said Carrie Williams, Executive Director of the Illinois Section. "This year's Special Award winners exemplify all that PGA Professionals have to offer as experts in the business and the game of golf."
The other 2019 Special Award winners are: BILL ABRAMS (Balmoral Woods Golf Club)-Teacher of the Year. RYAN PEAVEY (Knollwood Club)-Assistant Professional of the Year. CONNIE DEMATTIA (Cantigny Golf)-Youth Player Development Award. CHRIS GUMBACH (River Forest Country Club)-Bill Strausbaugh Award. VINCE JUAREZ (Deerpath Golf Course)-Horton Smith Award. JOE SHEREN (S.M.A.R.T Golf & Fitness  Instruction)-Player Development Award. ADAM ROSUCK (Northmoor Country Club)-Bill Heald Career Achievement Award. PATRICK CROW (Chicago Highlands Club)-Merchandiser of the Year-Private. TIM O'NEAL (Life Member-North Shore Country Club-Retired)-Distinguished Service Award. RICH FLORES (Pheasant Run Resort)-Deacon Palmer Award, awarded by the section for the first time.
The Illinois PGA Section Professional of the Year Award has been presented since 1955. It rewards the complete all-around professional, and looks at their accomplishments over the last five years. Including accomplishments at their home club, service to the Illinois PGA, leadership and inspiration towards other professionals and promoting the game of golf.
Orrick has served as head golf professional at the CC-of Decatur since 2007.
"I was pretty shocked when I found out I won the Golf Professional of the Year Award," said Orrick. "I'm honored to win this award and be recognized by my fellow Illinois PGA Members. Anytime you receive and award you feel humbled and honored, but even more so when it's the highest honor you can achieve, and it means so much when it's voted on by your peers."
Orrick has won several other IPGA Special awards over the Years, including the 2005 Assistant Player of the Year. Orrick was the 2012 IPGA Section Championship Winner, and runner up in 2014. Additonally, Orrick has a long list of accomplishments in the Central Illinois PGA Section.
For additional details, visit IPGA.com.