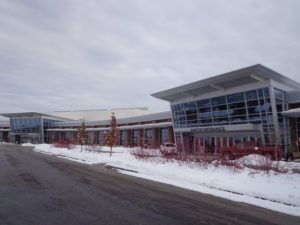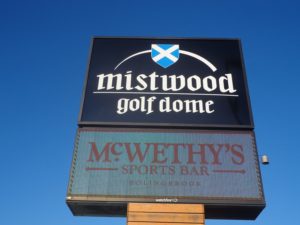 THE TINLEY PARK GOLF SHOW OPENS TODAY at Noon. Admission is just $5.00 and $10.00 on the weekend. Tickets in advance at Tinleyparkconventioncenter.net. Games, contests, prizes, giveaways, win $500.00 on Sunday but you must be there. Seven different equipment companies on site, try out the new clubs. THE MISTWOOD GOLF DOME is open for the winter season. It's home to Toptracer and McWethy's Sportsbar, come by and get fitted by the professional staff for new clubs. You can get an off-season lesson so your ready when the snow melts. The Mistwood Golf Dome is located on Rt.53 in Bolingbrook, more details by calling (630)-739-7600 or online at Mistwoodgolfdome.com. The dome is part of Mistwood Golf and the Mistwood Golf Club ______________________________________________________________________
GOLFERSONGOLF.COM the Gog Blog by Rory Spears, Director of Content and Creation for Golfers on Golf.
WHILE MOTHER NATURE OPENED UP FROM THE SKIES, The Great Waters Course at Reynolds Lake Oconee in Greensboro GA. still looked great. Great Waters is back, and so is Jack, Nicklaus that is, golf championships, golf course design.
The end of the recent winter golf trip ended up at Reynolds Lake Oconee, and while Day 1, was a great day for golf, Day 2 on Great Waters, saw too much water from the sky. Return and rematch are on the calendar. Do have Georgia on your mind, why not visit Georgia's #1 destination for golf, and golf destination property. No green jackets, but six golf courses, a four marina's, the Linger Longer Steak House, a Ritz-Carlton and more.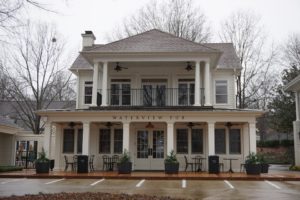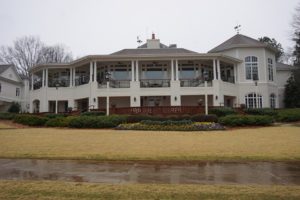 THE WATERVIEW PUB sits alongside the Great Waters Clubhouse at Reynolds Lake Oconee, the recently renovated Great Waters Golf Course by Jack Nicklaus, might just be the second best course in The Peach State or Peach Tree State, behind only the course that hands out green jackets in early April.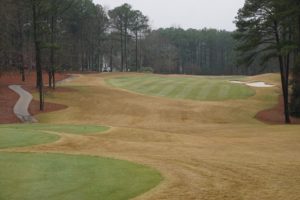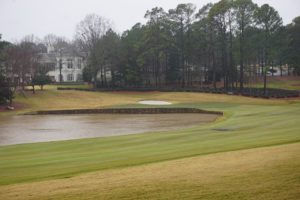 YOUR ON THE FIRST at Great Waters (L), finishing up on 18 at Great Waters (R). Great Waters is one of six courses at Reynolds-Lake Oconee. The greatest golfer of all time Jack Nicklaus has renovation his own Great Waters design, removing almost 1,000 trees and opening up water views on 10 holes. New tee boxes, bunkers and greens are also among the changes to Great Waters.
Click here to hear the interview with Jack Nicklaus on the redesign of the Great Waters Golf Course at Reynolds-Lake Oconee.
Click here to hear the interview with Reynolds Lake Oconee General Manager Mike Scully on the Great Waters Golf Course, and everything Lake Oconee.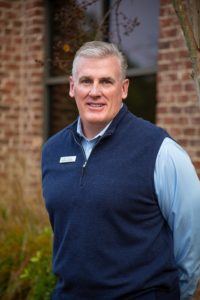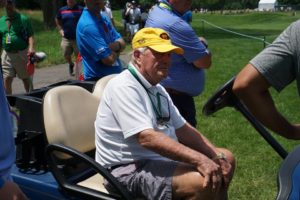 WELCOME TO REYNOLDS at Lake Oconee (L)-Mike Scully General Manager (M) and the great Jack Nicklaus at the 2019 U.S. Sr. Open in South Bend (R).
If you have Georgia on your mind, then Reynolds-Lake Oconee should be your only destination of choice. Whether it's a getaway for a personal trip, group trip, business, or pleasure, Reynolds is for you. Your options include, a fun trip, long term membership, home ownership or more.
While golf is the center piece of Reynolds-Lake Oconee, there is plenty more to do around the 12,000 acres of water at this world-class destination. To learn more, about all of your options, visit Reynoldslakeoconee.com Reynolds-Lake Oconee is about 70 miles East of Atlanta (Driving time 1 hour from Atlanta and the Atlanta airport, only minutes from Interstate 20). The Great Waters Golf Course reopened for play in early November of 2019.