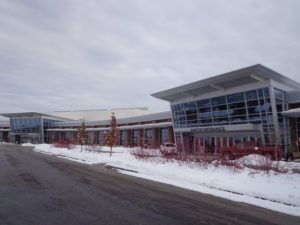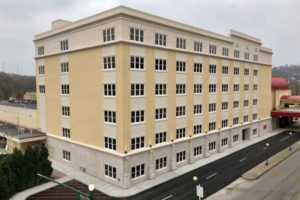 THE TINLEY PARK GOLF SHOW IS BACK FEB. 7-8-9, Doors Open Friday Feb. 7th at Noon, and admission on Friday is just $5.00. Major equipment manufacturers, booths of golf courses, golf resorts, contests & more. Tickets at Tinleyparkconventioncenter.net The French Lick Resort has opened it's Valley Tower with the new suite rooms that are attached to the casino and New sportsbook. Bet games, more details at Frenchlick.com  ______________________________________________________________________
THE GOG BLOG, by Rory Spears-Director of Content and Creation. Follow Rory on Twitter @GogBlogGuy, LinkedIn, Facebook, and Instagram.
KEVIN BUGGY has been elected to serve as the new Chairman for the Western Golf Association (WGA), by the Board of Directors, in a vote taken at the December, 2019 meeting.
Buggy will be the WGA's 68th Chairman, and he succeeds Frank Morely of Glenview. Buggy has been the vice chairman for the last two years.
Buggy is a member at the Park Ridge Country Club, where he is a Seven-time club champion. Buggy is a graduate of Villanova University.
"I'm honored to lead the WGA, an organization that has left an unmistakable mark on the game of golf and the lives of countless young men and women," Buggy said. "Our prestigious championships are second to none, and I've seen firsthand how the work of the Evans Scholars Foundation has made a life-changing difference for thousands of caddies and their families."
Since becoming a director for the WGA in 2008, Buggy has served in several area's, including three years as the co-chair of the scholarship committee. Buggy's term as WGA Chairman will run two years.
During this time Buggy hopes to continue the Evans Scholars Foundation growth from coast-to-coast, as the WGA and the Evans Scholarship hopes to reach more caddies and young people than before.
"The generosity shown by our Alumni and supporters of the Evans scholars Program has been overwhelming," Buggy said. "With the cost of college tuition still rising, we have a responsibility to sustain the momentum of the last few years and continue to meet the needs of the Evans Scholarship."
"Kevin's passion for our championships and his deep knowledge of the Evans Scholars Program make him the perfect choice to guide the Western Golf Association and the Evans Scholars Foundation at this critical time," said Western Golf Association CEO John Kaczkowski. " We feel fortunate to have someone so engaged in our mission leading our organization."
Buggy and his wife Linda, have two children and reside in Park Ridge.