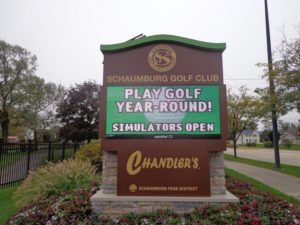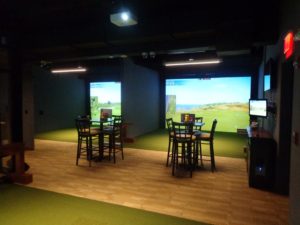 IT'S YEAR ROUND GOLF-at the Schaumburg Golf Club located at 401 N. Roselle Road. The first tee time daily is at 9 AM, and the simulators are open until 8 Pm. Call the pro shop at (847)-885-9000 to make a tee time, and visit Schaumburggolf.com #golf _____________________________________________________________________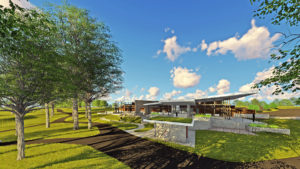 THE DRAWING OF THE NEW CLUBHOUSE at the Preserve at Oak Meadows, and maybe that final round of outdoor golf will be played at Maple Meadows, where the course is still open weather permitting.
THE GOG BLOG-by Rory Spears, Director of Content and Creation. Follow Rory on Twitter @GogBlogGuy, and on Linkedin or Facebook.
THE POPULAR DUPAGE GOLF HOLIDAY GIFT CARDS ARE BACK-now through December 20th. Buy $100 dollars worth of gift cards, and receive a holiday gift bonus that you can use on golf in 2020. You can buy them at Maple Meadows or online.
Maple meadows is still open for 2019, weather permitting. Do call ahead if you are coming out to play at (630)-616-8424.
The Preserve at Oak Meadows and Green Meadows are closed for the year. It is not too late to book a holiday party in the Maple Meadows Clubhouse.
IF YOUR LEAGUE needs a new home or you want to plan an outing for 2020, it's not to early to get the ball rolling. Call (630)-616-8424.
DuPagegolf.com.