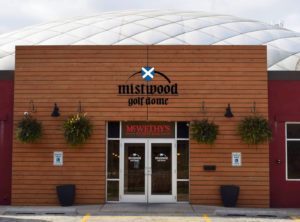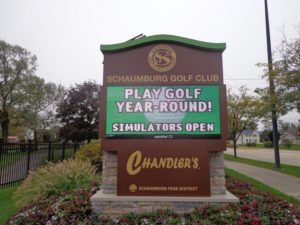 THE MISTWOOD GOLF DOME & THE SCHAUMBURG GOLF CLUB two of the great golf locations to be today-BLACK FRIDAY. The door busting sale at the Mistwood Golf Dome is underway, prices up to 70% off on over $50,000 worth of merchandise. The Schaumburg Golf Club has the simulators open and sales in the pro shop. Call the pro shop at (847)-885-9000 for simulator tee times, or learn more at Schaumburggolf.com.  _____________________________________________________________________
ARE YOU IN THE PRO SHOP TODAY, checking out all the Black Friday sales, or sitting at home getting it done online and staying out of the masses.
Well I have mentioned a few sales over the last few days, but there is much more going on today, over the weekend and through Cyber-Monday.
Mistwood Golf Club and Schaumburg Golf are two places to enjoy specials. Holiday gift card deals will be happening at the DuPage Golf Courses, French Lick Resort and Eagle Ridge Resort in Galena, especially on it's Cyber Mondays.
More options include Rounds of golf at 2015 U.S. Open Course Chambers Bay for $119.00, buy them today. The Erin Hills 30% sale. Salamander Hotels and Resorts has up to 50% off.
If your shopping golf, visit the resorts or golf course websites. Deals on rounds of golf or merchandise. PGA Tour store has sales on clubs. Club Champion on club fittings. Are You are CDGA member, if so there are deals with CDGA partners check them out.
Memberships for 2020 at many courses are on sale. Pine Meadow golf Club in Mundelein, has deals on rounds of golf for today and the weekend.
GOLFVISIONS the Players pass on sale today for $129.99 see golfvisions.net. IN WISCONSIN…Lawsonia Golf has specials, so does the Lodge at Kohler in Green Bay, no deals on football nights when the Packers are playing, but many other days in the cooler months ahead.
COG HILL has it's big annual holiday sale tomorrow, yes in November for a change from 10-3 Pm. Plenty of deals to be had, free gift wrapping (866)-COG-HILL for more information.
HORSE SHOE BAY RESOR in Austin Texas, with four golf courses, is now running sales through December 5th including $99 dollar rooms. horseshoebayresort.com.
Anything in golf you or your favorite golfer might like, take chance, go visit the shop if they are open, call the 800 number, check on line, deals,deals, deals, enjoy golf even more in 2020, by buying what you want today, this weekend or on Monday. Have fun shopping.