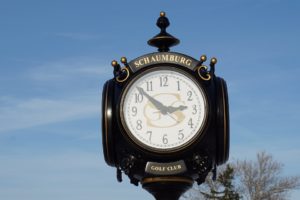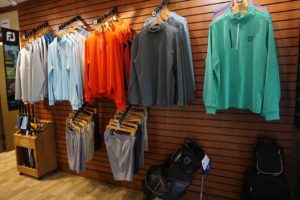 IF IT"S TIME TO START YOUR GOLF HOLIDAY SHOPPING, then it's time to visit the pro shop at the Schaumburg Golf Club. Watch for details on the Black Friday Sale, that is just days away. Located at 401 North Roselle Road in Schaumburg (847)-885-9000.   _____________________________________________________________________
IT'S BLACK FRIDAY WEEK, which mean there are plenty of good sales for golfers.
One of the biggest sales will be held at the Mistwood Golf Dome in Bolingbrook on Rt. 53. See the Mistwood website for all the details. Doors open at 7 Am.
There will be plenty of merchandise to pick from. The Schaumburg Golf Club will be having a sale in the golf shop, stay clicked in for details as they happen.
If you are looking for golf items on Friday, there are plenty of deals to be had. DO NOT just buy clubs off the rack for someone else, without having them get fit first. Avoid the hassle, get the purchase right the first time.
TEE UP TIGER, Tiger Woods has been taking his fare share of hits for his handling of Team USA for the upcoming Presidents Cup. Woods is taking hits for not picking Brendon Todd the hottest golfer on the planet, when he selected Rickie Fowler. Woods has been critized quite a bit lately for his team make-up. But the USA will likely win anway, so it won't matter in the end. It would be funny if the final match decided the cup and it was Woods and Abraham Ancer, the rookie who has called out Woods for a match.
NBC GOLF NOW has bought out EZLINKS for $$$ unknown, but the two parties that have fought over online tee time bookings for years, will now end the battle. What golfers will see, is still TBD.
I'M STILL HOPING TO GET In that final round outdoors this year. There has been a couple of chances, but scheduling is everything. Plus it seems like when the temps get over 45, it rains. I'm still keeping my fingers crosssed.
I have some features coming up on a couple of local courses and properties, and few I'm working on from down south. So stay clicked in for those. Plus I am not done adding a few good golf holiday gift ideas before Christmas gets here.
I'm back again tomorrow. RS