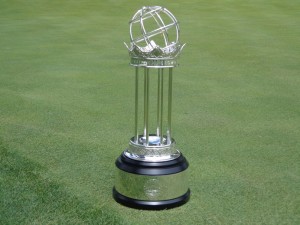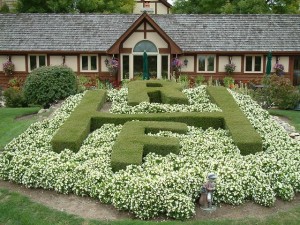 THE LPGA INTERNATIONAL CROWN HAS A NEW TITLE SPONSOR FOR 2016, AND 2018 . NORTHBROOK BASED UNDERWRITERS LABORATORIES WILL START RUN IN 2016 AT RICH HARVEST FARMS.
As expected, Underwriters Laboratories has signed on for the next two International Crowns, with the first one being played at Jerry Rich's, Rich Harvest Farms in Sugar Grove come July 18-24 of 2016.
"We are thrilled to announce UL as the title sponsor for the 2016 and 2018 UL International Crown," said LPGA Commissioner Michael Whan. "When we came up with the idea for the International Crown our goal was to launch a truly global event for women's golf which we did earlier this year at Caves Valley Golf Club. We were looking for a partner to help grow it globally and I can think of no better partner than UL, whose business aligns perfectly with the LPGA."
"We at UL are very proud to extend our involvement with this one-of-a-kind international tournament in women's golf," said UL CEo Keith Williams. "UL is a safety science company protecting people, products and places for more than a century. UL's long-established history of championing innovation and the LPGA's rooted history in advancing leadership and competition makes us unique partners of global excellence."
"The International Crown now gives the world the opportunity to witness the best that women's golf has to offer, much like the Masters does for the PGA. Rich Harvest Farms is proud to have UL on board to help make the tournament a huge success," said Jerry Rich President and Owner of Rich Harvest Farms.
The world top 100 ranked women's players list show that 60 percent of the players represented there, are from Asia, until now they have no place to compete for their countries on an international basis. In 2016 after the completion of the International Crown, the players will then go play in the 2016 summer olympic games.
UL served as an ambassador sponsor for this years inaugural International Crown played last July at Caves Valley CC in Maryland, the first championship was won by Spain.
Ambassador sponsorships for 2016 at Rich Harvest Farms have already been announced to Rolex and the Naperville based Calamos Investments.
The announcement of the home for the 2018 International Crown was made, and The Republic of Korea will be the host country. That announcement was was well received by multi-time major championship winner Inbee Park ranked No.2 by the Rolex Rankings. "I look forward to playing in front of our fans in 2018, and know our nation will help elevate the event on an international scale.
During an interview with Golfers on Golf, Rich Harvest Farms owner Jerry Rich said that he doesn't know when the 2020 location will be announced, but he is hoping for the event to again return to Rich Harvest Farms. Rich and his staff had worked hard with another company that would have had the crown stay at Rich Harvest in 2016, 2018, and 2020. While there was some disappointment from that corporation backing out, Rich and his staff are glad they could bring UL to the LPGA's table, and help secure them into sponsoring the next two LPGA International Crown matches.
With the amount of business UL does in the Far East. It doesn't seem out of the picture that for as many years as UL does title sponsor the crown, that the event goes back and forth every other playing from Rich Harvest Farms to a Far East location. Should Team Spain continue it's success it had in winning this year, that country might wish to step up and bring the crown to Europe.
Rich says his staff has "their marching orders" to make 2016 a year that fans of womens golf never forget. You can bet that the Rich Harvest Farms experience in 2016 will be one that golf fans talk about for a long time, like they still do about the Ryder Cup at Medinah in 2012.
Jerry Rich owner of Rich Harvest Farms speaks about the new title sponsor agreement with Underwriters Laboratories in Northbrook.
Stay clicked in for information and details about the International Crown as they unfold leading up to 2016.