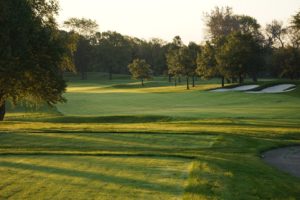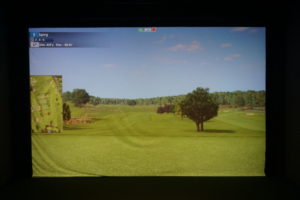 COMING IN JULY OF 2020-THE TOURNAMENT NINE (L) at the Schaumburg Golf Club. NOW HERE (R) new-Bethpage Black, on the simulators downstairs from Chandlers chophouse. Tee times at Schaumburggolf.com or by calling (847)-885-9000.  ______________________________________________________________________
The Grove Country Club will play host, of the 94th Women's Western Junior Championship in 2020. Tournament week is scheduled from June 15-19.
For the second time, the WGA and the WWGA will conduct the championship as partners.
" We're so elated to have The Grove host our Women's Western Junior," said Vince Pellegrino WGA senior vice president of tournaments. "Because this championship attracts some of the top junior golfers in the country, and the course layout will provide a worthy challenge."
78 of the top ranked women's amateur players, who are 18 years of age or younger will comprise the field.
Players must have a handicap of 14.4 or less.
After a practice round on Monday June 15th. 36 holes of stroke play will follow on June 16-17 to determine the 16 players, that will advance to the mtach play portion of the championship on June 18-19.
"Each year, the girls who compete in the Women's Western Junior represent golfs best and brightest rising talent," said Jackie Wacker, Women's Western Junior Chairman. "Our 2020 field is sure to be no exception."
Renowned golf architect Robert Harris built the course in 1964. And the course plays to a par of 72, and length of 7,000 yards (shorter for the championship). But the routing has over 60 bunkers, and water in play on multiple holes so accuracy will be needed.
"We're looking forward to hosting the Women's Western Junior," said Fred Reeder, Director of golf at the Grove. "We're so excited to be hosting a national event with a long history. We expect a great week of competition."
Gabrielle Gilrowski of Westfield Indiana was the 2019 champion. Some notable past champions do include, Cristie Kerr (1994), Grace Park (1993), and Nancy Lopez (1972-74). For more information visit womenswesternjunior.com.