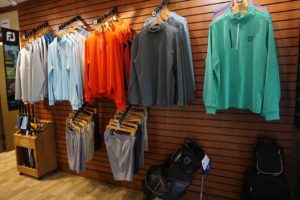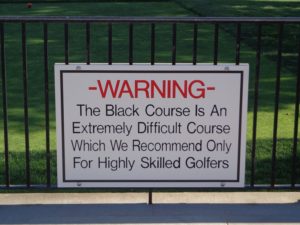 KEEPING WARM OR GETTING A QUICK START ON HOLIDAY SHOPPING, is now something you can do at the Schaumburg Golf Club 401 N.Roselle Road. Since it's now just plain cold outside, why not head indoors to the simulators at the Schaumburg Golf Club. Bethpage Black home of the 2019 PGA Championship, the 2024 Ryder Cup, and 2 previous U.S.Opens, is now available for play. Take the challenge of the famed Black Course. Schaumburg's award winning pro shop has a wide variety of golf wear, and golf accessories.  For more details visit Schaumburggolfclub.com or call (847)-885-9000.    ______________________________________________________________________
So do you like to support golf programs, especially junior golf.
Because now there is a great way to get more kids out on the golf course. And get them learning this great sport.
It's by using Rx.golf, that is now the only prescription discount program, that's dedicated to supporting junior golf across America.
The new Rx.golf card that's accepted at over 68,000 pharmacies is helping reduce the growing cost of prescription medications. Plus it donates $1.00 to junior golf for each time used.
Rx.golf offers two options of receiving your card. One is by going online to www.rx.golf and printing out a card, and having it sent to your phone. You can visit www.rxgolf.app and download a web app to your phone. What the app does is to provide a pharmacy price search and digital card all at once.
"By using the Rx.golf card or app, consumers can save up to 87% on most prescription drugs," said founder and creator Michael Thompson. "The pharmacy price search does all the legwork and finds the lowest prices, no matter where in America you are located at, so you can make smart choices and save money. The free Rx.golf prescription savings card means you haveaccess to lowest price on your prescriptions-either your insurance copay, the pharmacy retail price orthe Rx.golf price."
Thompson's Rx.golf program receives an endorsment of support from the recently retired executive director of the Tennessee Golf Association and Tennessee Golf Foundation Dick Horton, who says "junior golf programs create better golfers and better citizens." Part of the reason the TGA and TGF have partnered with Rx.golf.
Rx.golf can help if you have no prescritpion insurance, or if your stuck with a high deductible. So if your on temporary coverage, Rx.golf could be the plan for you.
Thompson is the managing director of RXVentures in Nashville Tennessee. Previously he was part of production teams, that launched various well known TV programs. Thompson went on to own and operate 15 FOX, or other affiliate stations in the Southeast.
So for more details on this program see www.rx.golf.com.