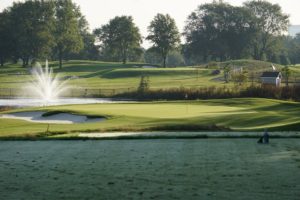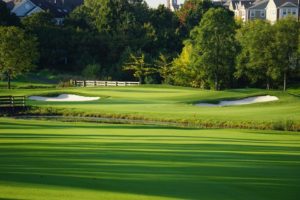 OPEN-OPEN-OPEN AND OPEN is what the Schaumburg Golf Club is today. Players 9, the Baer 9, the range and the simulators are all open today. The Schaumburg Golf Club at 401 N.Roselle Road has become a year round golf facility. With a renovated course outside and simulators on the inside, SGC allows golfers to enjoy the best golf has to offer all year round. For more information see Schaumburggolf.com or (847)-885-9000.   _____________________________________________________________________
IF YOU UP FOR SOME 40 degree outdoor golf, today could be your day.
So enjoy the sun, while we have it. Because you won't get many more days like it. Besides playing outdoor golf, is still the best way to play.
So now that it's November, the holiday shopping will soon begin. So to help you out with your holiday golf shopping, Golfers on Golf will have holiday ideas for you in the days and weeks ahead. Do stay clicked in for great golf idea's.
Another fun idea has just landed and spun-back across our desk. HOCKEY NIGHT IN SCHAUMBURG. Besides, who needs hockey night in Canada when you have Hockey night in Schaumburg.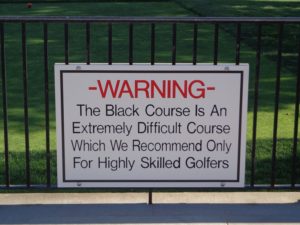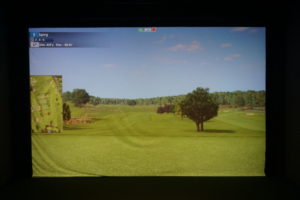 BETHPAGE BLACK home of the 2019 PGA Championship and 2024 Ryder Cup is among the newest courses added to the simulators at the Schaumburg Golf Club.
HOCKEY NIGHTS at the Schaumburg Golf Club include Nov. 17 vs Buffalo 6 pm, Dec. 29th at Columbus 4pm, Jan. 19th vs Winnipeg 6 pm, Feb. 23 at Dallas 2pm Feb. 29th vs Florida at 5 pm. Play 9 holes in the simulator bays while watching the Blackhawks game. Limited space available, so sign up today. Cost $40 per player, includes simulator fee (2 1/2 hours of simulator time) and a $12 voucher for Chandlers (valid on game night). Maximum amount of players 12, four players per simulator. To register call the pro shop at (847)-885-9000.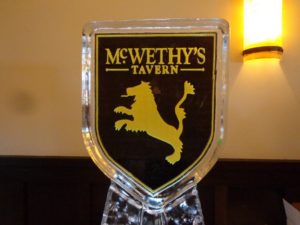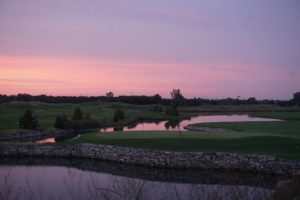 MISTWOOD GOLF CLUB IS OPEN, but the sun is setting on the outdoor golf season in Romeoville. But the good news is that McWethy's Tavern at Mistwood is open year round, and besides that, today and tomorrow is a BIG SALE in the pro shop. 30% off of outerwear, 35% off short sleeve polo's, 35% off hats, 25% off footwear and accessories so get to the Mistwood pro shop for this 48 hour sale. Runs from 9 am to 5 pm both days. Top brands for sale. Mistwoodgc.com or (815)-254-3333 Renwick Rd Romeoville.
MISTWOOD GC is offering November 14th What's Cooking with Chef Dan Casey-Noon. December 8th 5th annual brunch with Santa, 10 Am. December 15th is the 3rd annual brunch with The Grinch 10 Am. Mistwood Golf Club 1700 Renwick Road.
CHARITY AUCTION to raise money for YOUTH ON COURSE, runs from Nov. 10-14, and it's an online auction. Proceeds benefit $5 rounds of golf for kids across America. You can follow YOUTH ON COURSE on Twitter and Instagrm @yocgolf #YOCAUCTION19 for latest details. Auction items include 10 Insanely private courses you likely will never get to play.
The leading package provider held an anonymous survey, with more than 50 local professionals in the Myrtle Beach area.
The pro's had to pick their top 20 golf courses in the Grand Strand.
The top selections included the following courses. #1Dunes Golf & Beach Club. #2 Caledonia Golf & Fish Club, #3 Tidewater Golf Club, #4 Grande Dunes Resort Club, #5 Prestwick Country Club. For the remainder of the list of the Top 20 courses, see MyrtleBeachGolfTrips.com.
THE AUDUBON GOLF TRAIL in Louisana expands to 18 golf courses, with three new additions. Between the Audubon Golf Trail and the great golf in Lake Charles area, Louisana has become a great southern golf state.
NEW ADDITIONS Include the LaTour Golf Club in Mathews LA., this 18 hole course designed by PGA Champion David Toms, is deep in the heart of Bayou Country.
This par 72, layout sits in over537 acres of land. Total yardage is 7,232 and runs through rolling grasslands and white sand bunkers.
The LaTour Bar & Grill is a must stop after your round of golf.
OAK KNOLL Country Club-Hammond LA.. The course runs through thousands of beautiful Oak Trees, and is a great play for golfers of all ages and skill sets.
KOASATI PINES GOLF CLUB-Coushatta Casino Resort in Kinder LA. Kosati Pines has already earned a #4 rating from Golf Digest on the Best in State List. The 18 hole par 72 layout, has six sets of tees, and multiple approach areas on three holes. Need more, well how about GPS enabled carts, and a 19th hole to break the bets. Bring your best shot to this island green finishing hole. Details on the total trail at AudubonGolf.com.
EARLIER THIS WEEK Club Champion opened in seven new locations across America.
So now the nationawide total is 70 stores. Besides Richmond VA., Club Champion locations opened in Hartford Ct., Louisville Ky., Houston Tx., Birmingham Ala., Scottsdale Arizona, Grand Rapids Mich, and later this month in Omaha Neb.
Visit Clubchampiongolf.com to see what fitting specials are available. Club Champion is headquartered in Willowbrook IL.
MYRTLE BEACH SC. BASED Barefoot Resort will host Family Golf Week from july 15-18 in 2020. The Father-Son and Parent Child week will be played on seven of Myrtle Beach's best golf courses. More than 350 teams will participate. Details can be found at Familygolfweek.com.
THOSE SHOES…
CALLAWAY GOLF FOOTWEAR introduces the Oceanside Spikeless golf Shoes, with PLUSFOAM INSOLES.
Callaway has decided to expand it's line of spikeless shoes for 2020.
The new Oceanside Line combines a lightweight design, with extreme comfort and traction features.
The new look offers style, stability and a responsive cushioning on any surface, on or off the golf course.
Traction control lugs help hold ground, and allow golfers to swing without slipping. Because of the Opti-soft EVA midsole, you get an arch that fits to your feet and provides a walk of comfort. 7mm of Plusfoam insole offers a soft but responsive cushion. Oceanside Specs include colors of Black and Gray, sizes 8-12, 13, 14, 15. Warranty 2-year limited waterproof. Suggested retail $99.95 available Nov. 15.
OCEANSIDE LX Model colors: White and Black sizes (same as oceanside) Widths Medium and Wide. Warranty, price and availability same as above or Callawaygolf.com.
SHOES Continued…New Balance the Fresh Foam Links Pro and Fresh Foam Links Pro SL from $89.95 to $119.95 See Newbalance.com with the FreshFoam level of comfort.
ECCO SHOES has launched it's latest innovation the BIOM COOL PRO, a performance hybrid and the only golf shoe that has GORE-TEX SURROUND technology, that allows for a 360 degree breathable comfort, says Jesper Thuen, General manager, ECCO Golf USA. For more information see eccousa.com or call (800)-886-3226.
MIURA has now introduced the MB-101 wedge, as the latest addition to it's fine line of muscleback irons.
The MB-101 is the first new blade created by the family-operated clubmaker, the miura family in it's Himeji factory since 2013.
Katsuhiro Miura first began designing irons in 1957, his sons Shinei, and Yoshitaka have joined their father in the club design business.
Shinei Miura says, "his father is as passionate about the MB-101, as any club he has ever designed. Our hope is that it will be recognized as one of the finest irons our factory has ever produced, and it will remain in our lineup for years to come." It's thin sole allows the club to cut throught turf effortlessly, and provide better impact.
The MB-101 runs for $280.00 and you can learn more at Miuragolf.com.
THE WESTERN GOLF ASSOCIATION announced during BMW Championship Week that Caddie Joe LaCava was inducted into the Caddie Hall of Fame. It was created in 1991, and now run by the WGA since 2011. Details at CaddieHallofFame.org. LaCava started his career in 1987 looping for Ken Green, before moving on to Fred Couples in 1990. Other players in LaCava's career included Davis Love III, Justin Leonard, Dustin Johnson and now Tiger Woods. The Gog Blog returns this week