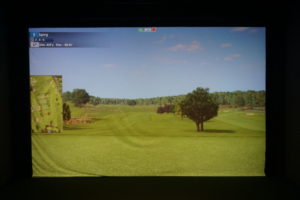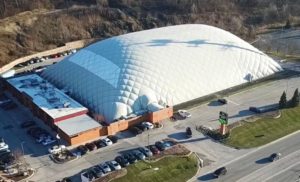 INDOOR IS OPEN-Mother Nature's cold and snow dump has taken golf indoors for the time being. While things could warm up, and give us a final day or two outside, indoor golf season is now in full-swing. So at The Schaumburg Golf Club, 401 N. Roselle Road you can head to the simulators in the basement of the clubhouse, downstairs from Chandlers Chophouse. Some of the new courses available include Bethpage Black and the Colorado Golf Club. Check in at SchaumburgGolf.com or call (847)-885-9000 for details and tee times. THE MISTWOOD GOLF DOME complete with Toptracer, that allows yout to track your results and play courses like Pebble Beach. McWethy's Sportsbar in the dome, is the area's best food & beverage at ANY Chicago area indoor golf dome. located on Rt. 53 in Bolingbrook, see Mistwoodgolfdome.com for details.      _____________________________________________________________________
THE GOG BLOG-by RORY SPEARS, Director of Content and Creation. Follow Rory on Twitter @GogBlogGuy, Linkedin or Facebook. #stillhopingtoplayoutsideagainin2019. CDGA members, you have an exclusive opportunity to buy 2020 BMW Championship tickets. Starting on November 4th at 10 Am.
JORDAN LESS AND DAVID PERKINS are still tied, so they will share the 2019 Chicago District Golf Association honors for Player of the Year.
Tim Sheppard wins his second consecutive Senior Player of the Year award, after starting and ending the year in strong fashion.
So while fighting for the distinction of winning the Centennial CDGA Amateur Championship, both Less and Perkins were tied after 36 holes at the Glen View Club. Less then won the title on the 37th hole. But at years end, each player wrapped up 2019 with 800 points.
And it marked the first since the award was first presented in 1993, because there was a tie at the top of the leaderboard at years end.
Both players Less, a senior at Northern Illinois University, and Perkins a senior at Illinois State University, had such strong finishes at tournaments all year, even when they didn't win.
Each player had help from their college teammates in team events. Less had Paul Schlimm in the CDGA Four-Ball at Oak Park Country Club. Perkins did it with Daniel Anfield in the USGA U.S. Amateur Fourball Championship.
The Senior Player of the Year Award, was much more clear-cut. Sheppard had the early point lead, and never gave it up. His season started in May by winning the 18th CDGA Senior Amateur Championship at Briar Ridge Country Club. So Sheppard does become the fifth player to win back-to-back, CDGA Player of the Years.