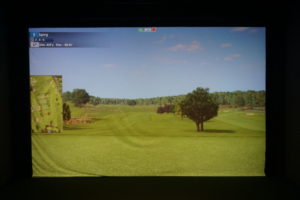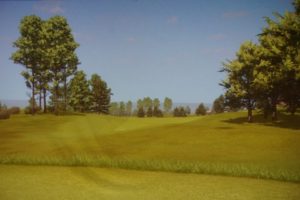 THE UPGRADED INDOOR SIMULATORS AT THE SCHAUMBURG now include Bethpage Black (L) home of the 2019 PGA Championship and the 2024 Ryder Cup. Colorado Golf Club past home of the Solheim Cup (R), the outside renovated 18 holes are still open. But if your ready to go inside, Schaumburggolf.com or (847)-885-9000.      ______________________________________________________________________
SO DID YOU KNOW COLLEGE GOLF is returning to Rich Harvest Farms in Sugar Grove.
This time it's the B1G Ten Men's Championships, May 1-3 of 2020.
Rich Harvest Farms is not far away from anything in the Chicago area especially Aurora, Naperville and Chicago's Western Suburbs.
All 14 Big Ten schools will be represented in the championship, so Big Ten students and alums, get out and support your school. Do you enjoy golf and want to experience a Top 100 rated golf course and private facility. You can spend a day or more at Rich Harvest Farms. Just three years ago, the NCAA National Championships were played there, NCAA Regionals and MAC Conference Championships have also been hosted by Rich Harvest Farms.
The Western Golf Association has brought it's Western Junior and Western Amateur Championships to Rich Harvest Farms.
This championship venue has hosted golf on the biggest stage, when in 2009 the Solheim Cup brought 30,000 fans to the property per day, for three straight days.
"We are thrilled to bring the Big Ten Men's Golf Championship to Rich Harvest Farms in 2020," said Big Ten Associate Commissioner for Sports Administration Wendy Fallen. "We are confident in the club's ability to create a high caliber championship enviroment, as demonstrated by their experience hosting the 2017 NCAA Division I Men's and Women's Golf Championships, and look forward to creating a similiar experience for our students and coaches."
"Rich Harvest Farms team is extremely excited to play host to the 2020 Big Ten Men's Golf Championship," said Owner and President of Rich Harvest Farms Jerry Rich. "During our hosting of the of the 2017 NCAA Division I Men's and Women's Golf Championships, seven Big Ten Universities were represented at this prestigious event. We witnessed the great support the Big Ten Universities' fans showed to their favorite teams. And I hope we can create that type of atmosphere for the 2020 Big Ten Men's Golf Championship. We are thrilled for the opportunity to showcase this amazing golf. Which is played by Big Ten Universities to the Chicagoland area."
Illinois claimed it's 17th Big Ten title in 2019, it's tenth championship in the last 11 years. 10 Big Ten institutions have won at least one championship since it started in 1920.
Rich Harvest Farms that currently sits at #94, in Golf Digest Magazine's America's Top 100 Greatest Golf Courses. It's one of the nations most challenging venues. It will test the best players, that the Big Ten conference golf teams have to offer.
The winning university, will have had at least four players, play the best golf they have played this year. As a result, top finishing schools will be tested, and prepared for the regional championships. As they attempt to advance forward, to the NCAA National Championships in Arizona.
So for more details see Bigten.org or visit Richharvestfarms.com.
Some of the best collegiate players in the game, will return to Rich Harvest Farms in June of 2021. Because they will take part in the 25th Anniversary of the (Arnold) Palmer Cup. Now with both men's and women's teams participating. See Arnoldpalmercup.com for more details.