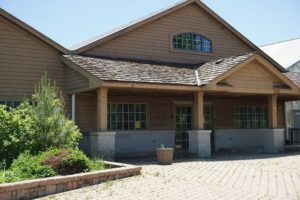 IRONS & WOODS coming late fall to Long Grove IL. On Rt. 53 North of Lake Cook Road (Behind Menards). HDGolf Simulators will make it year round golf. #slots #fun        ______________________________________________________________________
BREAKING NEWS-Golfers on Golf Exclusive, by Rory Spears.
THE 2020 ILLINOIS OPEN is now on the move out to the Western Suburbs of Aurora and Naperville. Golfers on Golf has learned.
White Eagle Country Club In Naperville, will be primary club, with Stonebridge Country Club in Aurora/Naperville as the second course for days 1 & 2 of the tournament.
So while dates are still TBD, they will be partners in hosting the 2020 Illinois Open. Offical statements will follow.
The move marks a shift away from the clubs of the North Shore, but to a popular area in the Chicago area for golf. Because both White Eagle and Stonebridge are well received by Illinois PGA Section professionals, who have played tournaments at the clubs.
As a result, the move comes on the heels of the Glen Club taking on the Evans Scholars Invitational. And possibly not wanting to shut down play for two tournaments, only 10 weeks apart. The combination of the Glen Club, and a second course in the North Shore area was a well received format. But these two clubs located only a few miles apart, make a great team for the Illinois Open Championship.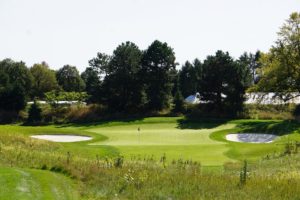 WHITE EAGLE COUNTRYCLUB (R)-THE PAR 3, 8TH HOLE AT STONEBRIDGE (R)
White Eagle the primary course for the championship, is concluding an architect Todd Quitno renovation. As a result, only 26 of the clubs 27 holes are now open for play. But the final rebuilt green will be open in spring.
The management teams from both clubs, are proud to host the state championship. So Executive Director Carrie Williams and the IPGA section's board, deserve credit for putting this partnership together with the clubs.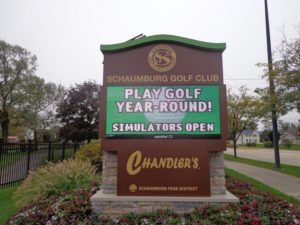 THE SCHAUMBURG GOLF CLUB with 18 holes open from renovation. Golf outside until the snow lands, and then take your game inside to the updated simulators. Located at 401 N. Roselle Road in Schaumburg, call (847)-885-9000 for tee times and fall events. THE SENIOR LPGA CHAMPIONSHIP starts Monday at the French Lick Resort in Ind. so come see the best senior ladies in the world play in a major championship. Including Mistwood Golf professional Nicole Jeray. Details here or at Frenchlick.com.