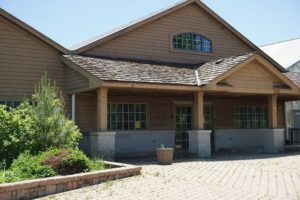 IRONS & WOODS coming this fall to Long Grove IL. on Route 53, North of Lake Cook Road (Behind Menards), E-sports gaming, Slots and HDGolf simulators #yearroundgolf _____________________________________________________________________
A WELL PLAYED goes out to Illinois PGA section member Roy Biancalana  from the St. Andrews Golf & Country Club, for advancing from the Senior PGA Club Professional National Championship, to the 2020 Sr. PGA. That is played in May, at The Golf Club at Harbor Shores, in Benton Harbor Michigan.
Biancalana went from 2 under par, after 54 holes, to five under par. Biancalana was just barely in the Sr. PGA field, but moved up 12 spots with his solid play on Sunday. He made the field by 2 shots. David Paeglow of Kishwaukee Country Club, shot even par on Sunday. Paeglow ended up at even par for the tournament, and missed out qualifying for Harbor Shores by 3 shots.
CONGRATULATIONS TO CHRIS FRENCH of the Aldeen Golf Club for winning the Players Championship at Crystal Tree Golf & Country Club in Orland Park, the final Illinois PGA Section major championship of 2019. French held off Kyle English of Crestwicke Country Club by 1 stroke for the win. Garrett Chaussard was third. Because of heavy rains in the Galena area in the final days leading up to the championship, the championship was moved to Crystal Tree Golf & Country Club in Orland Park. The several inches of rain, would have restricted the use of golf carts for the championship.
COLLEGE GOLF Today is Day 1 of the University of Illinois Women's Invitational on Course #2 at Medinah, the teams will play 36 holes today, and 18 more tomorrow. Good luck to Coach Renee Slone and the Illini. Last year's champions Purdue University and runner-up Kent State University are both back in the field. Illinois was 3rd in 2018. Illini Sr. Tristyn Nowlin tied for 1st place in the last tournament for the Illini women's golf team, in the University of Oklahoma- Boomer Scooner Invitational.
AT ERIN HILLS today is Day 2 of the Marquette University Invite. Northwestern University is the defending champions. Free admission. Erin Hills is running specials on golf in May of 2020. Check them out at Erinhills.com.
GOLF MAGAZINE'S TOP 100 RESORTS, Golf Magazine had golfers vote, on who they thought were the Top 100 golf resorts or destinations across America. Then had a shorter panel take the data, and vote again. Sounds like a really neat thing to do. I'll have my favorite resorts on a list in the weeks ahead. BIG CEDAR Lodge in Ridgedale MO., made the list at #1, for Best Family Resort. My feature on Big Cedar will run in the CDGA travel issue, coming out in a few weeks.
SPEAKING OF GOLF PUBLICATIONS, online golf media seems to be changing. I have been a fan of the Global Golf Post-GGP online editions and GGP+ which is subscription based content. SWINGUClubhouse, and the Morning Read are also changing how they offer content. So check them all out. I will and will report back when I see more.
THE CDGA SR. FOUR-BALL at Calumet Country Club, was won by Brien Gerber of Naperville/Springbrook GC, and Brad Kay of Arlington Hts./Ivanhoe Club, with a 3&2 victory. They defeated Vance Antoniou of Barrington/Butler National and Mark Esposito from Schaumburg/Blackberry OaksGC.
THE PGA JR. LEAGUE Championship tee's on Friday at the Grayhawk Golf Club in Scottsdale Arizona. The Midwest team is from Cog Hill and Kevin Weeks is the Team Captain, good luck to Team Cog Hill.
CABOT LINKS in Canada has announced The Residences at Cabot Cliffs, new places to stay, and the development of a community around the Cabot golf courses, visit realestate@cabotlinks.com.
The Gog Blog returns this week. RS