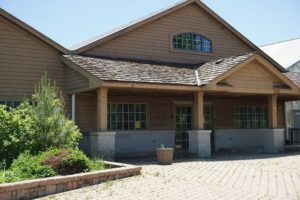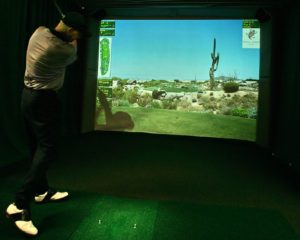 IRONS & WOODS opening this fall in Long Grove IL. on Rt.53 North of Lake Cook Road. HDGolf simulators will now bring golf all year round. Slots, games, fun and more.  _____________________________________________________________________
AS OCTOBER rolled in to Whistling Straits in Haven Wisconsin, a suburb of Kohler. The wind and rain came with it.
Fortunately by this time next year, the Ryder Cup will have left town, and only the Packers will still be playing in these parts of the state.
The Ryder Cup will be played from September 25 to  27. So the question is, will Steve Stricker's Team USA leave town with the cup, or will the visiting Team Europe lead by Captain Padraig Harrington take the ryder Cup back to Europe for 2 more years. Currently it's less than 1 year out until the matches begin on Pete Dye's diabolical design on the coast of Lake Michigan.
But as Stricker and Harrington both admitted to, the first 8 or 9 months of their captaincy has been doing the paperwork, and not picking the players.
So far it's all about designing golf bags, picking out shirts, pants, caps and rainsuits.
The captains are checking out the players rooms, and making sure the team room is just how it needs to be.
Who is the special guest motivational speaker, and do the wives and girlfriends have outfits that wear-well with the what the team is wearing.
So what is the real challenge for the captains going forward, other than watching the point standings.
It's starting to figure out who can play well with who. Can there be three rookies or only two.
Can all the guys who were near misses to make the 2018 team, is it their turn to make the team. Because the 2018 Paris team fell on it's faces.
Click here to listen to Part 1, of the 2020 Ryder Cup captains press conference. Held in the barn by the clubhouse at Whistling Straits.
Stricker says he won't count out both Tiger Woods and Phil Mickelson making the team, as players and not as vice-captains. It's pointed out to Stricker that American's are 0-3 in PGA Championships at the Straits. The fact is not lost on him. But at this time all he can say, is the set-up won't look like what Team USA got in France. But more like what they had at Hazeltine in 2016.
Stay tuned, Ryder Cup 2020 Part 2, is here tomorrow.