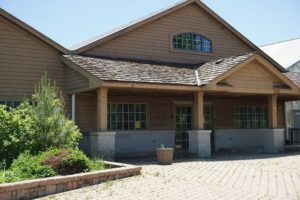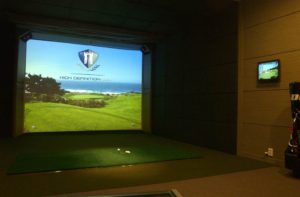 IRONS & WOODS COMING THIS FALL TO LONG GROVE ILLINOIS. RT. 53 North of Lake Cook Road. Irons and Woods will be a HDGolf Simulator driven facility. It will include slot machines and other fun activities. Because now the Chicago area golf season is year round. So stay clicked in to monitor the build-out up to the opening. #fun  ______________________________________________________________________
TOUR CHAMPIONSHIP ROUND 3 was not completed.
Because lightning hit the golf course, and injured six spectators who were taken to a local hospital. And none of the injuries are reported to be, life-threatening.
Besides that, nothing much happened at the tour championship. But brooks Koepka and Rory McIlroy are over par in their third rounds, so that leaves Justin Thomas back on top by a shot. So it should be some interesting golf in the final round.
But what will the ending be. Is 30 players enough to playing in the final week of the PGA Tour for this year. There have been complaints that several players are missing, that should be in the field. Okay-like who?
Tiger Woods, Shane Lowery, Phil Mickelson. While the first two won a major, they didn't play well enough the rest of the year, to make the field. Mickelson won a WGC tournament, but didn't play good enough the rest of the season to make the field. One stellar week, does not make a year regardless of what tournament you win.
As for Tiger, enjoy the green jacket.  So for Shane, enjoy the jug and the drinks from it.
McIlroy wondered out-loud this week about the format, that had Thomas winning by two shots before the week even started. While at Medinah, Thomas joked about sleeping on a Wednesday night lead, but it was no joke. He had a lead before he even tee'd off.
So why did he have a lead. Because last year when Woods won the tour championship, he did not win the FedExCup. Justin Rose did. So if your trying to make the winner in Atlanta, the overall winner. Why have three playoff events in the first place.  If the FedExCup is about the season long race, then take the full season into account. Not just the last three weeks.
I suggest the how low can you go format for earning extra points. The bigger the winning margin is, the bigger amount of bonus points you can get. This would encourage leaders to not put it on auto-pilot when they lead by 3 shots, with 3 holes to play. That, would make things more exciting, wire-to-wire.
Their would be incentive, for margin of victory. Maybe extra points for a hole-in-one, or that holed out shot from over 100 yards. How about points for putts, made over 50 feet. Holed out bunker shots would qualify for some extra points as well.
Don't lag it up there, go for it. Regardless of who wins the FedExCup this year, the format again needs some tinkering. Lets shoot for some style points. RS