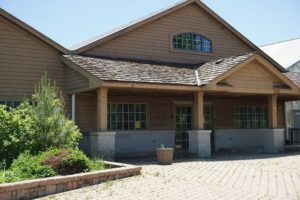 IRONS & WOODS COMING TO LONG GROVE ILLINOIS this fall. Where the golf season never ends. Golf and sports simulators, slots, beverages. #irons&woods #fun    _____________________________________________________________________
THE BMW CHAMPIONSHIP is ready to tee off, and golfs biggest names will be part of the show.
Besides FedExCup points leader Brooks Koepka, the field includes last weeks winner Patrick Reed, Rory McIlroy and past BMW Championship winner Tiger Woods.
For players like McIlroy, Medinah marks the return to one of his greatest career moments, winning the 2012 Ryder Cup. Where he also first met his wife Erica.
And for Woods, Medinah has some mixed history. Because he won the 1999 and 2006 PGA Championships at the club, but had one of his worst Ryder Cup efforts there in 2012.
The question regarding Woods this week is, can his health hold up long enough for him to play all 72 holes.
So with Woods pulling out of last weeks playoff event, with a strained oblique muscle. And his points ranking falling down to 38th on the list, he will need to finish in the top 11 spots to make next weeks Tour Championship.
During the pro-am on Wednesday, Woods played nine hole, and then he just practice putted for the other nine holes.
Click here to hear Tiger Woods press conference at the BMW Championship.
Because Koepka wasn't on the PGA Tour seven years ago, he didn't play in the Ryder Cup.
So Medinah presents a challenge for Koepka, as being a golf course he has not played in the past.
But it's layout and rolling hills, strong doglegs and the yardage the course will play. Should fit right into the style of game, he brings out on the PGA Tour.
Click here to hear Brooks Koepka's Wednesday press conference at the BMW Championship.
Besides Woods and Koepka, 2012 European Ryder Cup team member Ian Poulter spoke on Wednesday. His press conference that included his Medinah Ryder Cup memories. Will be posted later today. Stay clicked in.