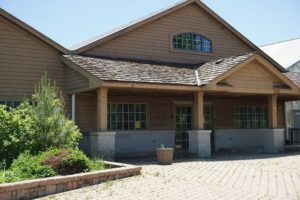 COMING THIS FALL TO LONG GROVE ILLINOIS, IRONS AND WOODS. Your golf season is extended to year-round in the Chicago area. Golf-Slots and More. On Rt.53     _____________________________________________________________________
THE FED EX CUP PLAYOFFS are here all week at Medinah Country Club.
After a two year wait, the BMW returns to town. The final BMW Championship.
What you need to know, if your coming out to the championship.
Parking-if you are doing a rideshare via Uber, Lyft, or taxi. You can drop off across the street from the golf course at Lake Park High School.
There is a limited amount of parking at Stratford Square Mall, you can purchase your parking pass with shuttle transportation to the golf course for $20.00.There is no onsite purchases. You can walk or bike to the lot at Lake Park High School-East Campus on Medinah Road.
BMW owners can get free parking, at the BMW owners lot. But they must have their pass, prior to arriving on site.
TICKETS There are upscale options through the championship. The Trophy Club, the Green Coat Club and the 1899 Club. Juniors 16 and under receive complimentary grounds admission when accompanied by an adult. Details at bmwchampionship.com.
TUESDAY is the Junior Clinic at 4 Pm, and kids 16 and under are free. PGA Tour veteran Mark Wilson a Chicago area resident will host. Because kids 16 and under are free, they must be with a paid adult. And the adult must have a grounds ticket for Tuesday. So let your junior golfer, learn from the professionals.
THE BMW Fan Challenge Powered by Topgolf CRUSH. So after watching the top 70 professionals on the driving range. Patrons can therefore walk down the range bleachers, and head to the Fan Challenge.
So do try the Five-Ball Challenge, hitting balls at targets, while using Toptracer technology.
And if you beat tour players scores, you are eligible for daily prizes.  So besides the fun of competing against the professionals. The top score of the week, wins a trip to the BMW M School performance center in Thermal, California.
BEWTEEN THE 18th green, and the 1st tee is the Biergarten. Therefore, you can find the authentic Bavarian German Beer, and of course pretzels. And so while you are there, don't forget to visit the BMW Putting Challenge. Because it benefits the Evans Scholars, the prmiary charity of the week.
KIDS can enjoy the autograph zone. Because the pro's have been asked to stop by before, and after play this week. And so many of them will.
Details at BMWChampionship.com.