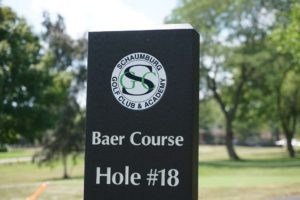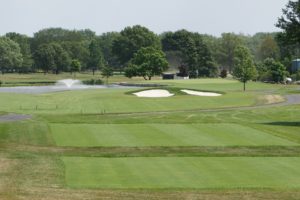 THE BAER IS THERE-now open for play, all nine holes of the Baer Nine. Schaumburg Golf Club has finished and reopened 18 of it's 27 holes from renovation. The clubs  Tournament Nine, is closed until next summer. For tee times please call the club at (847)-885-9000. For more information online, Schaumburggolf.com. 401 N. Roselle Rd.  _____________________________________________________________________
IT'S BMW CHAMPIONSHIP WEEK AT MEDINAH COUNTRY CLUB.
IF YOUR in the market for new clubs, now is the time to get money for your old clubs. Club Champion is now offering "Cash for Clubs".
But you must buy new clubs from Club Champion to get the cash bach. The average amount customers have been receiving, is around $300.00 dollars.
Club Champion now has four Chicago area locations. Schaumburg, Deerfield, downtown Chicago, and Willowbrook. For more details see Clubchampiongolf.com. #getfit #getnewclubs #enjoythegame
TOPGOLF has announced that they are opening two new Florida locations. Lake Mary and St Petersburg. Both locations will open for business in 2020. Topgof's newest location in Thornton Colorado, (Denver area) has opened, as of this past Friday.
WE ARE GOLF and national golf day, has been scheduled for May 6th of 2020. It's a day where members of the golf industry meet with politicians in Washington D.C., to help promote the benefits of golf.
TPC MYRTLE BEACH has been named the South Carolina golf course owners association course of the year. TPC Myrtle Beach is home of the Dustin Johnson Golf Academy. See TPCMyrtlebeach.com for details.
MORE FROM MYRTLE BEACH Myrtlewood Golf Club's Palmetto Course that closed for renovation as of June 1st, is getting ready to reopen on September 1st. Architect Dan Schlegel is pleased with the progress. Bermudagrass greens are being installed, so the course adds 28,000 square feet of green space.
Schlegel says there will be," more pin positions."  With bunkers getting redfined and reshaped, removed or added. More details at MyrtlewoodGolf.com.
RADDA GOLF has announced they will begin selling limited items of the mens "disruptor line", of golf apparel on NBC Universal's new Ecommerce marketplace. Starting in the 3rd quarter of 2019.
The brand-new episode of Golf360 is now airing on NBC Sports Chicago, and NBC Sports Plus.
Hosted by former Chicago Bear Patrick Mannelly, and "Links"  Dave Lockhart.
Current features include. Royal Fox Country Club, Illinois PGA instruction, the new shoes at the PGA Tour Superstore. A preview of the BMW Championship. Golf in Northern Michigan, including the new Dana Fry designed South Course at Arcadia Bluffs. A stop at the range with Loyola Mens basketball coach Porter Moser. Past episodes http://www.linksvideo.net/golf360tv
ERIN HILLS HAS ANNOUNCED an extension to the golf season at Erin Hills. Closing day for the 2019 golf season, will now be October 20th. Call for tee times and overnight stays (866)-772-4769. More information at Erinhills.com.
CLEVELAND GOLF/SRIXON-XXIO announces partnership with Asics shoes on distributing two new types of footwear. Cleveland Golf is announcing the release of it's new CBX 2 wedges on August 30th. More information at Clevelandgolf.com.
LOOKING FOR A NEW FALL GOLF DESTINATION LOCATION how about the Outer Banks of North Carolina. The best time of the year is here to make a visit. Five solid golf courses await you. Outstanding food and beverage await you. There are new golf cottages. All-inclusive packages for three night and three rounds of golf start at $349.00 per person. #Nagshead #thecarolinaclub #Kilmaric #Thecurrituckclub (800)-916-6244 or online at PlayOBXGolf.com
The Gog Blog Speaks Out returns tomorrow. RS