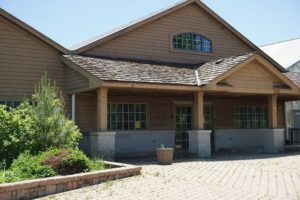 IRONS AND WOODS coming soon to Long Grove, on Rt. 53 north of Lake Cook Road behind Menards. Golf and Sports simulators, slot machines, meeting rooms and more.   _____________________________________________________________________
One more time. Can David Cooke win it again, four years after his win at Royal Melbourne in 2015.
Cooke carded a 3 under par 69, at the Glen Club that left him at 8 under par (136), and holding a 3 shot lead over Tee-k Kelly, and (a) David Perkins.
While Cook might feel some pressure during Wednesday's third and final round, the pressure on Cooke could be this Saturday when he gets married.
The final round at the Glen Club might be a walk in the park, by comparison. Not that Cooke won't be challenged by those players chasing him.
Kelly who says he has been playing well of late, is ready to make a run at Cooke. And Kelly is bidding to be, only the 11th player in state history to win the both the Illinois State Amateur, and the Illinois Open. Because the players share a swing coach, and agent. The gallery following the two players will have some familiar faces in it. Perkins who equaled the low round of the tournament, with a 7 under par 65, at the Glen Club. Is ready to add the name of yet another amateur player to the Illinois Open trophy.
Mistwood Golf Club's head professional Frank Hohenadel shot his second straight round of 70, and is alone in 4th place and 4 under par. Hohenadel the 2011 Illinois PGA Section champion, hasn't won another section major in 8 years. But Hohenadel, who at one time was the longest hitting professional in the section, has after years of leaving his driver in the bag. Put his driver back in play. And the results are paying off.
Five players with ties to the University of Illinois golf team made the cut. (a) Tommy Kuhl and recent graduate Nick Hardy are both at 3 under par. (a) Luke Armbrust is at +1, along with reigning IPGA Match Play champion Garrett Chaussard. Former player and current head coach of the Fighting Illini mens golf team Mike Small, made the cut on the number at +3. But Small's bid for a fifth Illinois Open title has gone by the wayside, being 11 shots in arrears of Cooke.
Brandon Holtz runner-up in both 2017 and 2018, sits shots back of Cooke at 2 under par. 2017 Champion Patrick Flavin shot a 2 under par 70, and is seven shots off the lead.
Because only 52 players made the cut, and final round tee-times start at 8 am. With the final group hitting the first tee at 11:07.