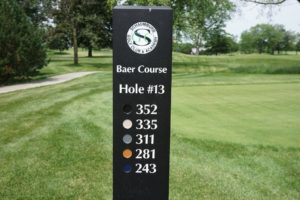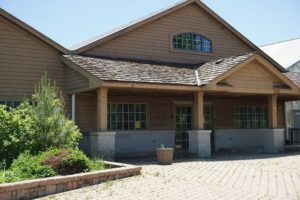 THE BAER NINE is now the Baer 8, as the 17th hole is now open for play. Shortly the Baer's 18th hole will open, and the Schaumburg Golf Club will have 18 renovated holes open for play. Tee times at Schaumburggolf.com or (847)-885-9000. IRONS & WOODS is coming soon to Long Grove, on Rt.53 north of Lake Cook Road and behind Menards. There will be golf and sports simulators, along with slots machines, live entertainment.    ______________________________________________________________________
THE 70TH ILLINOIS OPEN tee's off tomorrow, with the 54 hole championship running through Wednesday.
Because of his schedule on the Korn-Ferry Tour, defending champion Vince India is not in the field.
2017 champion Patrick Flavin returns. Besides Flavin there are several other past champions set to make a run.
Including Garrett Chaussard the two-time champion in the season's first major championship. The Illinois PGA Match Play at Kemper Lakes. Other past champions besides Flavin include, Roy Biancalana, Carlos Sainz Jr., Eric Meierdierks, David Cooke, and four-time champion Mike Small.
The field of 264 players is comprised of professionals or amateurs, with a handicap of 10.0 or less. They must reside in the State of Illinois.
All players will play 36 holes, with 18 at the Glen Club, and 18 at Ridgemoor. After 36 holes there will be a cut. And the remaining players will play the final round at the Glen Club.
In past years, there have been father son-combinations in the field. A first time combination could happen this year. Because Paul Schlimm Sr. is currently first-alternate, and his son Paul Schlimm Jr. is already in the field. Besides the Schlimm's, there are multiple Mulhearn's and the brothers Billiter. So the Illinois Open is once again, a family affair.
And another competition that is brewing, are the multiple professionals from Mistwood Golf Club in Romeoville. The Director of Golf Andy Mickelson, is looking for bragging rights over head professional Frank Hohenadel, and teaching professional Chris Ioriatti.
The Glen Club will play at 7,155 yards, and with Ridgemoor Country Club at 6,922 yards, neither course will play short. And in case of a tie, all players will play a three-hole cumulative score playoff. But if there is still a tie, the format changes to sudden-death.
For more information on scoring, and tee times. Please visit IPGA.com