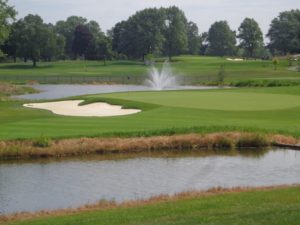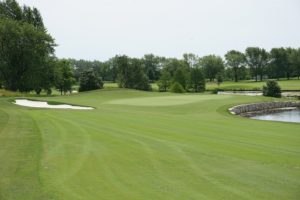 THE SCHAUMBURG GOLF CLUB has reopened the first seven holes of the Baer Nine as Phase Two of the golf course renovation nears completion. Holes 17 and 18 to open later this month. Construction has begun on the Championship Nine, that will reopen next July in 2020. For tee times call the club at (847)-885-9000 or Schaumburggolf.com _____________________________________________________________________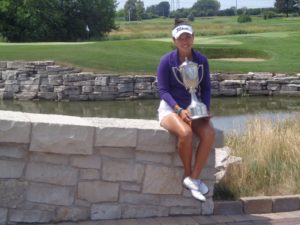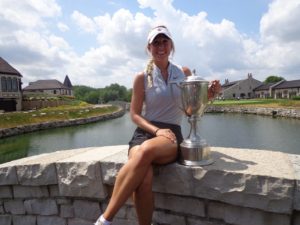 Hannah Kim 2018                                   Alexandra Farnsworth 2017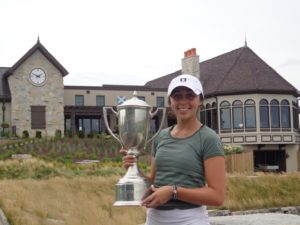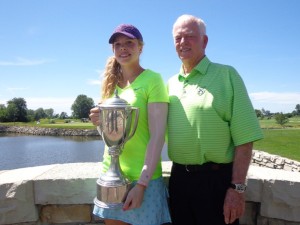 Stephanie Miller 2016                   Madasyn Pettersen 2015-with Jim McWethy
THE GOG BLOG-by Rory Spears, Director of Content and Creation. Follow Rory on Twitter @GogBlogGuy. and on Linkedin and Facebook.
LADIES..who is up next to win the Phil Kosin, Illinois Women's Open trophy at the Mistwood Golf Club in Romeoville.
DATES: July 15-16-17. The format Pro-Am on Monday the 15th, with 36 holes on Tuesday, make the cut and play 18 more on Wednesday for the championship.
The Joe Kosin IWO Scholarship is awarded at the champions dinner. And all proceeds are donated to, the Chicago Friends of Golf Foundation.
Call Mistwood at (815)-254-3333 or visit Mistwoodgc.com for more information. On playing in the championship or the pro-am on Monday the 15th.