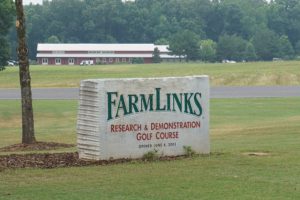 FARM LINKS ALABAMA'S #1 Rated Public Golf Course-stay and play. Make your plans through Pursellfarms.com. THE PRESERVE at OAK MEADOWS visit DuPagegolf.com.  _____________________________________________________________________
THE SEASON MAKES THE TURN TODAY… With Golfers on Golf Radio Week #11.
The golf season is is kicking into high gear, with the weather finally arriving that shows it's golf season.
This week when Golfers on Golf radio tee's off at 10 AM. On the BIG AM 750 WNDZ, your hosts Ed Stevenson, Bill Berger and Rory Spears have a great show planned for this morning.
Rhonda Parchem is first off the tee with news on all the golf in the Wisconsin Dells area, there are several golf courses in the Dells that you should know about.
Then at 10:30 David Pursell Co-Founder and Ceo of Pursell Farms in Sylacauga Alabama, joins us. Pursell Farms is home to Farm Links the # 1 rated public course in Alabama.
We will have some U.S. Open preview talk, and bring together the week in golf. Some hot topics and more. Join us at 10 Am on the BIG Am 750 WNDZ.