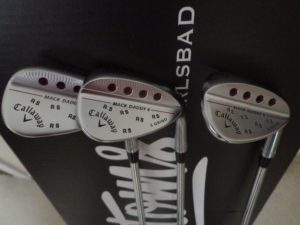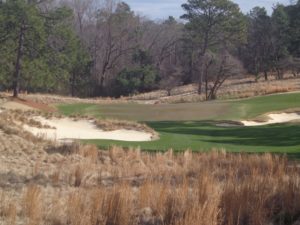 DID YOUR NEW CLUBS ARRIVE YET, if not order them today. Next week the U.S. Sr. Women's Open at Pine Needles, edition 2. More coming on Monday and at USGA.org.   _____________________________________________________________________
THE FORMER Payne Stewart Room and pro shop, along with head golf professional Jim Billiter's office, have been cleared out and the walls torn down.
The members will get a new 19th hole per say, with an updated look. A full bar with big screen television's, and a new climate controlled wine room. A new members patio will be built. The current dining room has new lighting, and various pictures of Payne Stewart from the Payne Stewart Room have been relocated into the main dining room.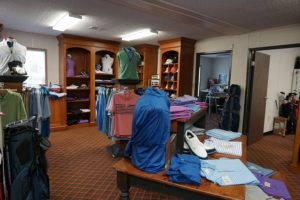 THE NEW but temporary pro shop, contains merchandise space and a new office for Jim Billiter. The new pro shop will become a separate building from the clubhouse.
Work along Old McHenry Road is drainage for new homes, that will be built east of the front entrance. Those homes will sit back from the left side of holes 1 & 2.
More information on Kemper Lakes Golf Club at Kemperlakesgolf.com.