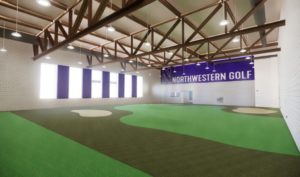 TOUR EDGE GOLF OF Batavia Illinois, making strides on the PGA Champions Tour and on golf courses around the world. Hear from VP of Marketing Jon Claffey this coming Saturday May 11th on Golfers on Golf Radio Am 750 WNDZ at 10 AM. PAT GOSS Director of Golf at Northwestern University joins us from Myrtle Beach where the Wildcats are preparing for next weeks NCAA Regional's. Golfers on Golf Radio WNDZ  _____________________________________________________________________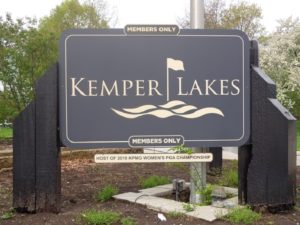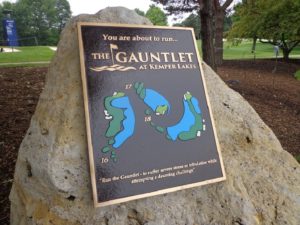 WELCOME TO KEMPER LAKES GOLF CLUB-where holes 16-17-18 are known as the Gauntlet. Kemper Lakes Golf Club home of the Illinois PGA Match Play Championship.
THE GOG BLOG-by Rory Spears, Director of Content and Creation. Follow Rory on Twitter @GogBlogGuy.
THE ILLINOIS PGA Match Play Championship made it through day 3 of play. Leaving just the four finalists to compete for the title on Thursday. The four #1 seeds were the four players advancing to semi-final play.
Defending Champion Garrett Chaussard of Skokie Country Club, advanced after a tight match with Hinsdale Country Club's Matt Slowinski. Dakun Chung from Twin Orchard moved on after defeating Tim Streng from the Wildcat Academy in 20 holes. Brian Carroll from Royal Hawk advanced defeating Eric Ilic of the Merit Club. Medinah's Travis Johns rallied to win 17 and 18 to defeat Eric Hoff of Bryn Mawr.
Click here to hear interviews with Garrett Chaussard, Dakun Chang and Travis Johns.
Rain hampered play during the morning Sweet 16 matches, for just over an hour. But play was not stopped.
Final Four matches will be backed up one hour to allow the staff to help put the course in better shape, since heavy overnight rains are expected.