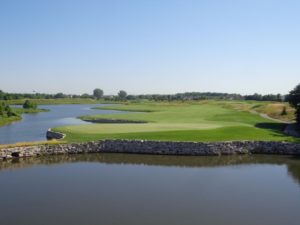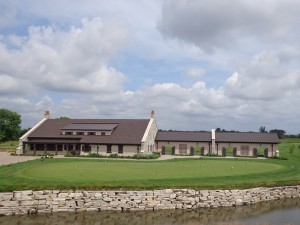 MISTWOOD GOLF CLUB IS OPEN FOR THE SEASON as of Today. Mistwood Golf Club is home to the Ray Hearn designed golf club. The Mistwood Performance Center a Top 100 national fitting facility, and McWethy's Tavern. Mistwoodgc.com (815)-254-3333 ______________________________________________________________________
Titleist has raised the bar on it's Iron production, by creating a higher grade of Irons. It's now what Titleist could produce at the highest level for the golfer, regardless of cost.
It's now part of a growing trend in golf club production, and besides the fact's of cost, companies are telling it's R&D teams, just go build it.
Management is now telling it's design teams, if you can make it we will figure out how to price it. That's because golfers want products that can give them, the best game they can buy.
"CNPCT is an idea, a promise. It's our answer to "What if"? "said Kelley Moser Jr., Brand Manager, CNCPT Clubs. "What if our R&D Engineers could bring their dreams to reality. By using materials and process never before used in golf? We promise to provide them with all the resources they need, so CNCPT will always deliver the 'wow.' "
Created to move forward and on the road of build the best we can. Titleist's new CNCPT CP-01 and CP-02 Irons that showcase the thinnest unsupported, constant-thickness face in golf. Which is made possible through the use of a rare, alloy never before used in club manufacturing. Called the Super Metal L-Face insert. Because It's measured at a level that delivers and creates, ball speed previously unseen when hit off the face of an iron golf club.
The club comes with an extraordinary amounts of high-density tungsten, therefore this produces almost 50% of the total head weight in lower-lofts. This produces higher launch, besides the greater distance with a generous impact.
CNCPT CP-01 with Supreme speed, launch and forgiveness. Averaging more than 100g per head in lower-lofted irons. With a Super Metal L-face Insert. CNCPT CP-02 with Supreme speed, coming in a classic style blade shape. High-Density Tungsten Weighting. Averaging more than 110g per head in lower-lofted irons. Super Metal L-Face Insert.
LEARN MORE and or schedule a fitting at CNCPT_Titleist@achusnetgolf.com or (833)-99.CNCPT. On the web at Titleist.com/golf-clubs/irons/cncpt.