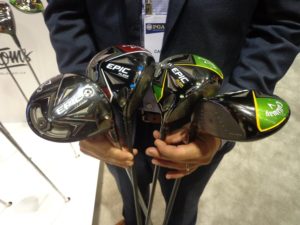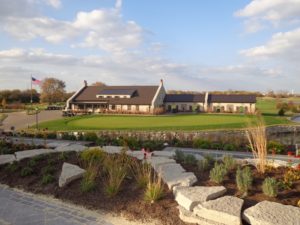 THE CALLAWAY EPIC FLASH DRIVER-THE MISTWOOD PERFORMANCE CENTER
It's Callaway Day for the IPGA at Mistwood Golf Club in Romeoville. THE GOG BLOG by Rory Spears. Follow Rory on Twitter @GogBlogGuy, Linkedin and Facebook.
The Callaway Day at Mistwood Golf Course this past week was informative for all who attended from the Illinois PGA Section. There was a large turnout to the event put on by Callaway Golf and Paul Schlimm of Callaway Golf.
THE CALLAWAY INSTRUCTION SEMINAR AND TRAVIS MATHEW LINE DISPLAYED
Callaway's Golf Line this year includes an upgrade to it's woods, with the Epic Flash Driver and the Epic Flash Woods. Perfect for when you have a need for speed. The Irons now have the Apex or Big Bertha Lines to pick from. The Wedges by Roger Cleveland, that include the Mack Daddy line, now have the PM Grind 19. These new wedges were co-designed by Cleveland, and tour player Phil Mickelson.
Odyssey and Toulon Putters with the Stroke Lab design improvements have upgraded the putter line. You can order the custom logo'd Truvis Chrome Soft golf balls, because you can expand your options on ball design.
Now your local PGA professional who attended the Callaway seminar at Mistwood or the next day at Medinah Country Club will be well informed on how to put top Callaway Golf products in your golf bag this golf season. The options on Callaway golf bags, gloves, and other accessories
The professionals went through putting, chipping and driving contests to get a feel for the products and see first-hand how well they perform.
Callaway is offering through early May, trade-in discounts on buying new clubs. For more information on Callaway products see, Callawaygolf.com.
For more information the Travis Mathew line of clothing see TravisMathew.com