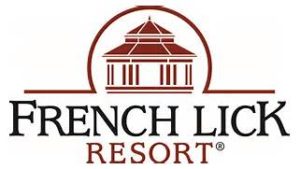 THE FRENCH LICK RESORT will give a live look on Facebook at 2 PM EST today at the new suites and sportsbar that are attached to the casino. Frenchlick.com #srlpga    _____________________________________________________________________
HOW DO YOU TRAIN FOR GOLF ?
Do you need a new way to get in shape and turn your body into a way where your swing can make the most of having a repeating swing.
Swing Align comes from golf industry veterans with more than 60 years of experience, with input from PGA Tour players and top golf instructors.
Swing Align can be used on the driving range or in the comfort of your home.
"Two of the biggest issues golfers have are setting up properly and staying connected through out the golf swing," say Chris McGinley, co-founder and 30 year golf industry veteran. "The Swing Align training aid was designed to help golfers set up square, and hit it solid by providing a strong visual indicator they can use to line up square to their intended target. The device uses muscle memory to develop a repeatable swing with more power and accuracy by keeping their arms and body synchronized when rotating."
Swing Align is something golfers wear that coordinates with an alignment rod, which in turn works with arm cuffs that swivel and are held together with a connection belt.
Golfers can use the Swing Align with any club they would hit on the golf course. The Swing Align comes in a standard size or can be purchased in a size of extra-large XL.
For golfers working on a more full swing, the Swing Align can be used on the upper-body. For work on the short game, the Swing Align can be used on the lower body just over the knees.
Devan Bonebrake, a Golf Channel Academy Instructor, and top rated Golf Digest Teacher (2017-2019) believes Swing Align is a top training aid for golfers or by instructors working with their students.
Where Swing Align can really help the golfer, is in the following area's. Aligning the Body, The Golf Backswing, On Rotation and Swing Plane, Arm-Body Synchronization, and by providing golfers and teacher with feedback.
Swing Align can be used by golfers of any level or handicap, male or female, junior or senior players. For more information or to video's of the Swing Align in use, please visit swingtrainer.com.