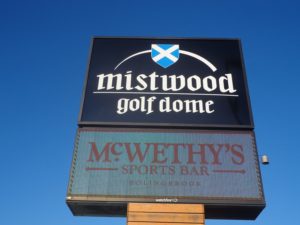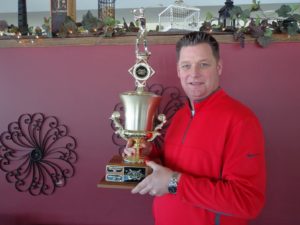 THE MISTWOOD GOLF DOME IS OPEN until 10 PM daily. If your not ready for outdoor golf, of this Saturday mornings projected snowflakes, make you think indoors works for you, hit the Mistwood Golf Dome. Once your done hitting balls, hit the OTB and McWethy's Sports Bar for NCAA Hoops. Call Mistwood Golf Dome at (630)-739-7600. Blackberry Oaks Golf Course in Bristol will open today says GM/PRO Chad Johansen who is holding the Blackberry Amateur trophy. Call (630)-553-7170 for tee times today.   _____________________________________________________________________
The nations oldest junior championship tee's off for the 102nd time from June 17-20 at Rich Harvest Farms in Sugar Grove.
The field of 156 players that is comprised of both national and international players, will compete for the title first awarded in 1914.
Past champions of this prestigious championship include Rickie Fowler, Hunter Mahan and Jim Furyk. Tiger Woods, Phil Mickelson and Matt Kuchar have competed in the championship.
The Western junior has been held in over 15 states, and at many of the Chicago area's most historic clubs. In 2018 Jeff Doty of Carmel Indiana, won the championship at Evanston Country Club.
This will be the second time that Rich Harvest Farms has hosted the championship. Brady Schell won the 2003 championship with a 72 hole score of 290, 2 over par. The 290 score is the highest winning score, since the championship switched to stroke play in 1999.
"We're excited to bring the Western Junior to such a distinguished venue as Rich Harvest Farms," said Vince Pellegrino, Western Golf Association senior vice president of tournaments. "The layout of this golf course should again prove to be a true challenge for our entire field of exceptional junior players."
Among those players expected to be in the field are, Vanderbilt verbal commit and 2018 match player qualifier Jackson Van Paris of Pinehurst North Carolina.
"I am thrilled to once again host the best junior golfers in the world," Rich said." It's about growing the game and elevating junior golf tournaments to the level of professional ones. With the way junior golfers play today, you would think you're watching members of the PGA Tour."
The last WGA championship played at Rich Harvest Farms was the 2015 Western Amateur won by Dawson Armstrong. Armstrong won in a playoff when he holed a 20 yard bunker shot for an eagle. That wedge shot defeated current touring professional Aaron Wise. Wise had reached the par 5 green in two shots and then missed his eagle putt, after Armstrong had holed his bunker shot in dramatic fashion.
Don't be surprised if this championship ends in similar manner. There is no charge for admission or parking to attend the championship. More details at thewesternjunior.com.