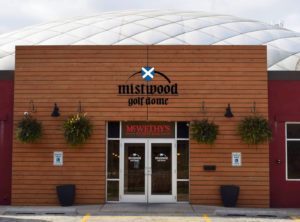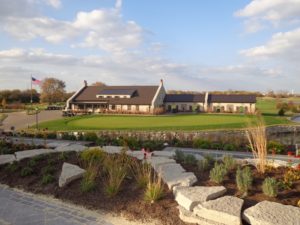 MISTWOOD GOLF DOME-OPEN     MISTWOOD GOLF COURSE OPENING SOON  The Mistwood Golf Operation is in full swing, with the golf dome open daily until 10 PM on Rt 53 in Bolingbrook and home to McWethy's Sportsbar (630)-739-7600. Mistwood Golf Club on Renwick Road in Romeoville, home to McWethy's Tavern, and the golf performance center. Mistwood Golf Club (815)-254-3333 #callformembershipstoday        ______________________________________________________________________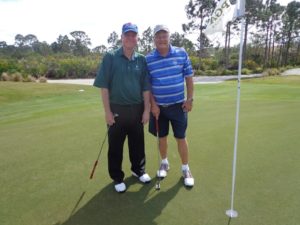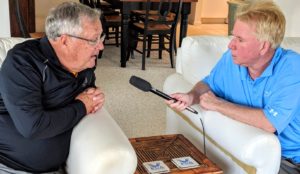 RORY SPEARS with LEN ZIEHM on the Pete Dye Course at PGA Village, in the Ziehm studio's in the famed PGA Village of Port St. Lucie Florida.
The Gog Blog by Rory Spears, Follow Rory on Twitter @GogBlogGuy-Linkedin or Facebook.
The PGA Tour's Florida Swing of four tournaments is complete, and now it's off to Texas. But before the balls are in the air at the Match Play, Len Ziehm of Lenziehmongolf.com and yours truly of Golfersongolf.com have combined for Podcast #3 on the year. We wrap up the very well attended Florida swing tournaments. We ask the question about the Florida golf trip somebody should be running, playing all 4 PGA Tour courses on "The Swing", because all 4 courses are open to the public golfer.
Is Luke Donald back ? or his back-back. Steve Stricker-Doug Ghim-Kevin Streelman and who emerged as the Masters favorite.
Click here to hear the third podcast of the 2019 series with Len Ziehm and Rory Spears talking about the Florida PGA Tour Swing and more.
LEN ZIEHM returns Wednesday in the Daily Herald, Golfers on Golf Radio returns on Saturday at 10 AM on the BIG AM 750 WNDZ-Chicago. Join us, it's golf season go play.