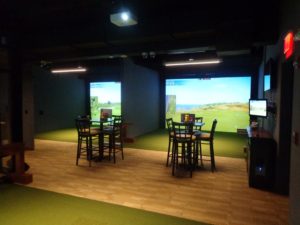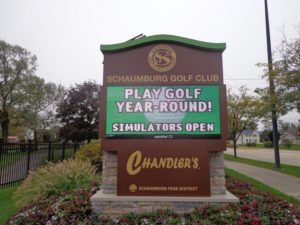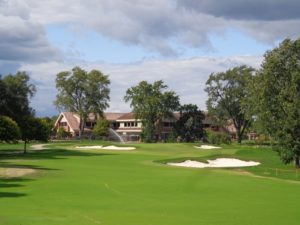 THE SCHAUMBURG GOLF CLUB at 401 N. Roselle Road in Schaumburg is getting ready for the outdoor golf season. Around July 1st, the Baer 9 will then Reopen from Renovation and 18 of clubs 27 holes will have been completed. In the meantime the clubs simulator bays are open to get your game ready for outside golf. Book your tee times by calling (847)-885-9000 or do visit the clubs website at Schaumburggolf.com    ______________________________________________________________________
OUTDOOR GOLF SEASON is here, and if you missed our post from last Friday night, where I listed 20 open for the year golf courses, there is even better news, more courses are opening this week. I will pass them along as I get official word.
I'm proud to say that Golfers on Golf Radio returns this Saturday Morning at 10 AM on the BIG AM 750 WNDZ. Bill Berger, Ed Stevenson and I are all looking forward to providing 22 weeks of golf talk.
This year Golfers on Golf Radio returns earlier than ever in it's history. That's because the PGA Tour schedule has changed and the BMW Championship will be held in August this year instead of September. Medinah Country Club will host the championship and it should be a great week.
April also marks the release of the second issue of Chicagoland Golf. My story this month is on the naming of Steve Stricker as 2020 Ryder Cup Captain. In addition Len Ziehm will be back with two features as well.
WHAT A GREAT WIN for Paul Casey in defending his Valspar Title on the PGA Tour at Innisbrook, on the Copperhead Course. I was in the bunker Casey was in on 18, and it's not the easiest shot even for touring pros. Casey of course hit the green, and I was happy to just miss the green short right.
NBC did a good job on coverage again with it's golf team. Not so good when news broke in and wasted over 10 minutes of time during exciting fourth round action re-hashing the findings of the Mueller Investigation that was a waste of the tax payer dollars to begin with.
The Copperhead Course played tough, and scores were not a bunch under par, no double-digit under par makers here.  Crowds were big all week, as they were through out the Florida swing. What's amazing is how nobody talks about big crowds anymore, unless Tiger is playing. The three best attended weekends of the four events, were the three weekends he wasn't playing.
THE USGA has not learned anything from the mistakes they made at the U.S. Open at Pebble Beach in 2010. The USGA letting TV do the talking has set up the third round of this years open for a late west coast finish, to put the round into prime time on television. The east coast gets a 10 PM Round 3 finish and us Chicago area viewers get a 9 PM finish.
I get it that the USGA can't control the weather and it changes during the course of a round. But in 2010 Round 3 early starters played in shirt sleeves, but the leaders by the time they tee'd off were in jackets and sweaters, it was cold and dropping by the hour and the temps affected ball flight on the final holes for the leaders. The 7 PM west coast finish at Pebble Beach doesn't work, and it's not fair to players who played the first 36 holes better than anyone to have to deal with a severe weather change that can be avoided. USGA-change the times now while you still can. 5 PM West Coast finish is plenty late enough. USGA TV times for the U.S. Open Championships now posted at USGA.org.
A SPECIAL THANKS  to our two main winter sponsors of Golfersongolf.com. The Mistwood Golf Dome, and the Schaumburg Golf Club. I'm pleased to have two of Chicago's best winter indoor golf facilities with us during the cold and snowy months to help support our year round golf coverage, the only place in Chicago where you will find it. I look forward to having Mistwood Golf Course and the Schaumburg Golf Club back with us on Golfers on Golf Radio this summer.
ILLINOIS Men's Golf had a great run at the University of North Carolina Tarheel Classic, leading after 36 holes, but slipped back for a solid second place finish behind the host school. Illini Freshmen Adrien Dumont de Chassart shot 9 under par 69-68-70 to win the individual title.
The weather is breaking, upper 50's by Wednesday, and 60's on Thursday. Here comes outdoor golf season can't wait, it's been a long cold winter. the Gog Blog returns on Tuesday. Go Play. RS