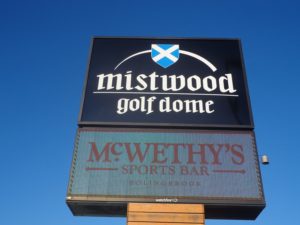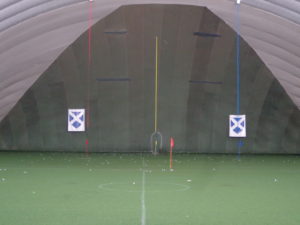 THE MISTWOOD GOLF DOME located on Rt. 53 in Bolingbrook is now open until 10 PM daily. Come see what all the excitement is about when you try out Toptracer, hit balls play Pebble Beach, get fitted for clubs, trade in the old clubs and get credit towards new ones, have some great food and beverages in the remodeled McWethy's Sportsbar, and get ready for the derby in the OTB. Mistwoodgolfdome.com #allyeargolf   _____________________________________________________________________
HE's BACK ! Well no, not in a Bears uniform anyway, but Chicago area resident and NFL Kicker Robbie Gould is back in town when the NFL is not in season, and his company EVENTLify is helping get your golf outing off the ground and making the impact you want to have.
Have you ever wondered what it takes to put on a golf outing, whether your raising money for charity or other causes. Are you just having an outing for fun, or having a corporate outing for employees and clients.
If your looking for a way to maximize your outing, in terms of fun, and the money it raises, it's time for you to speak with EVENTLify (Event-lif-fie).
So why is Gould who still kicks in the NFL involved with a company like EVENTLify.
Gould's official title is CMO-Chief Marketing Officer and yes he is involved hands on with the company. He is not just a celebrity figure-head using his name for a paycheck.
Gould is an avid golfer and carries a low single-digit handicap at his home club the Medinah Country Club.
If you have run a golf outing, it's an event that needs a team of workers to pull it together, whether it's people in the office, or volunteers, there is more than enough to do. If it all seems a bit overwhelming, that's where EVENTLify comes in.
If your running a charity outing, and looking to raise funds, the question arises, how do we raise the most money possible, how can we reach more people. What about the people who support what we're doing and they don't play golf, how about golfers who suddenly can't attend the attend the outing because of another conflict, how do you get those people involved. Should your outing have it's own website, how do you get golfers registered, are you putting together tee gifts, how do you get them to come back and play again next year, Eventlify can help answer all those questions and drive your outing right through the uprights.
Click here to hear our interview with Robbie Gould, and learn how EVENTLify can make your golf outing one for everyone to remember.
If your trying to get the most out of your golf outing, and raise the level of the amount of dollars you bring in, and take the strain off your team of people putting the outing together, visit Chicago based Eventlify.com or call (800)-961-6554.