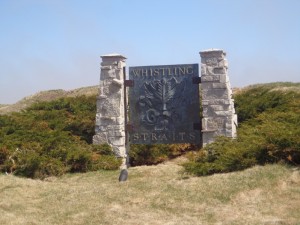 THE KOHLER GOLF CHALLENGE now on three weekends April 13-14, April 20-21, April 27-28 different weekends, different courses, Call (855)-510-7225 #Rydercup2020   _____________________________________________________________________
Northwestern University senior Stephanie Lau has been selected to the 2019 United States Palmer Cup team.
Her selection was announced on The Golf Channel, with the other members of the team.
This years Palmer Cup, named for golf legend Arnold Palmer, will be contested at the Alotion Club in Arkansas, from June 7-9. The 2015 Palmer Cup was played in the Chicago area, at Jerry Rich's Rich Harvest Farms in Sugar Grove. The Palmer Cup returns to Rich Harvest Farms in 2021.
"We are so excited for Stephanie that she has earned this remarkable honor of representing her country on an international stage," Northwestern head women's golf coach Emily Fletcher said. "Stephanie has proven she is one of the top amateurs in the world and we know she will represent our program with pride as a member of Team USA."
Lau becomes the first Northwestern University women's golf student-athlete to represent her country at the team level in international competition.
The Palmer Cup a Ryder Cup style event for amateur golfers was formerly a just for men, but as of this year the teams have been expanded to 24 players to include women.
Lau is a three-time All-Big Ten honoree and was the 2016 Freshman of the Year in the Big Ten. Her stoke average of 72.12 was the second-lowest single-season mark in program history.
The first Palmer Cup was played at Arnold Palmer's Bay Hill Club & Lodge in Orlando Florida, that is hosting this weeks Arnold Palmer Invitational on the PGA Tour. the Palmer Cup supports Arnie's Army Charitable Foundation. Team USA leads in the all-time series winning the cup, 10-9-1.