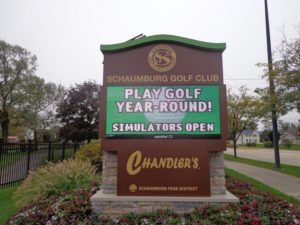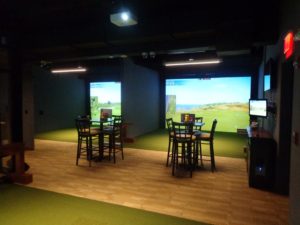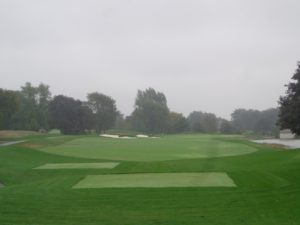 DON'T LET WINTER GET YOU DOWN. SPRING IS COMING and the Schaumburg Golf Club will have you ready for the change in seasons, when you get your game in shape on the simulators at the Schaumburg Golf Club 401 N. Roselle Road, just minutes from Woodfield Mall. Play Top 100 courses, Ryder Cup venues, and matches with your favorite foursome while the temps are still in the 20's. Call the Schaumburg Golf Club today for your tee time at (847)-885-9000 or visit Schaumburggolf.com.#golf    ______________________________________________________________________
Special note: Are you trying to raise money for charities through golf. If so, check out SMT Events and Fundraising that has helped raise over $13 million dollars for charity in the last 10 years.
Having an outing, www.smtevents.com or call (888)-693-4001.
STATE APPAREL-a San Francisco based company that is launching it's first women's golf apparel collection.
That's made with a unique Wiping System, and the collection features fitted polo's, outerwear and tailored pants in a variety of colors.
With the successful launch of it's men's collection, creating the women's collection was the next step for the company, says the companies CEO Jason Yip. The modern classic Pixley Polo is just ($87). For more details on the full line from State Apparel, visit stateapparel.com or you can visit their urban clubhouse in Downtown San Francisco.
Galvin Green a leading technical performance brand of golf clothing, has added to it's line up of PGA Tour players who serve as brand ambassadors.
Two-time PGA Tour Champion Troy Merrit will be wearing a Galvin Green breathable lightweight line in 2019. For Merritt it's the third year of wearing the brand.
Martin Laird who has won three times on the PGA Tour including the 2011 Arnold Palmer-Bay Hill Invitational.
Ben Silverman who competes on the PGA Tour and kept his card with a par-saving putt at the end of his rookie year, is part of Galvin Green.
American Theo Humphrey who plays on the PGA  Mackenzie Tour in Canada is another member of the Galvin Green ambassador team. Merritt feels the VENTIL8-PLUS shirt that keep him 10-15 degrees cooler than other players, keeps him from changing shirts on hit days during summer play. See Galvingreen.com for more details.
Callaway Apparel has announced the release of SWING TECH, which is a more technological advanced apparel that allows for comfort with less restriction, that allows for a better range of motion on every swing.
The line of Swing Tech apparel now includes, Polo's, Shorts, and other outerwear including pullovers. Swing Tech is now available at select retailers and certain country clubs around the world. See callawayapparel.com and follow SWINGTECH on social media channels.
     NEW BALANCE GOLF SHOES and IMPERIAL GOLF HATS now released for the 2019 U.S Open.
Follow Golfers on Golf for more on golf apparel as we reach the summer season.