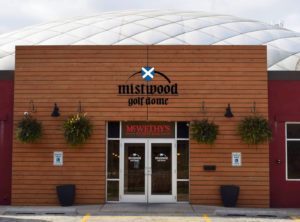 REYNOLDS AT LAKE OCONEE an emerging destination, located halfway between the site of this years Superbowl, and the Masters Tournament, it's time for you to have Georgia on your mind Reynoldslakeoconee.com. THE MISTWOOD GOLF DOME home of Toptracer technology, come see where all the winter golf action is happening. The Mistwood Golf Dome is located on Rt. 53 in Bolingbrook. For more information on the Mistwood Golf Dome, visit Mistwoodgolfdome.com or call (630)-739-7600. While at the dome visit McWethy's Sportsbar, Mistwood Golf Dome a Top 100 Club Fitting location.    ______________________________________________________________________
THE CHICAGO GOLF SHOW, Chicago's only golf show in 2019, is back for another year from Feb. 22-24 at the Donald Stephens Convention Center in Rosemont.
The Chicago Golf Show is great place to learn more about new equipment and apparel for 2019. If you are planning a getaway golf trip in the year ahead, the golf show is great place to get started on your planning. There are numerous properties at the show that can help plan your trip to golf away.
ARE YOU READY TO WIN ? The Chicago Golf Show's presenting sponsor the French Lick Resort, in French Lick Indiana, is giving away a free Golf Foursome Weekend, (worth $3,200) drop by the French Lick Resort Booth #801 and enter for a chance to win.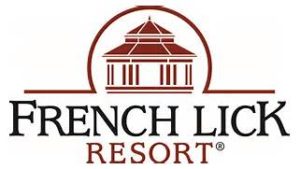 THE LONG PUTT Contest will allow one lucky winner to win (2) free VIP tickets to the 2019 BMW Championship at Medinah Country Club. The tickets are for Sunday and they are Green Coat Club tickets ($1,590 value). Championship week is August 13-18.
Everyone attending the show this year will again receive a free round of golf from GolfVisions. The show includes demo day area's where you can hit the latest in clubs from companies like Callaway and Mizuno.
Show-goers get Free golf lessons from Illinois PGA professionals, you can have your lesson in the long game area or on the putting green.
Please support show sponsors like the French Lick Resort, the BMW Championship, the PGA Tour Superstore, GolfVisions, Illinois Junior Golf and the Illinois PGA, all year round.
So come and enjoy Chicago's only golf show Friday-Sunday Feb. 22-24 at the Donald Stephens Convention Center on River Road in Rosemont. For more information on ordering tickets in advance, see Chicagogolfshow.com.