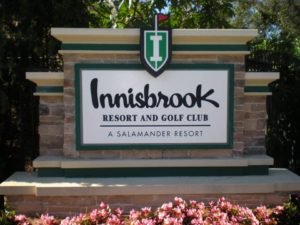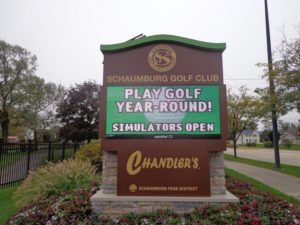 THE INNISBROOK GOLF RESORT in Tarpon Spring Florida is home to Four 18 hole golf courses including, Copperhead, home of the PGA Tour's Valspar Championship, coming this March. See Innisbrookgolfresort.com and plan your next golf destination trip today. THE SCHAUMBURG GOLF CLUB, is now a year-round golf facility. You can choose a Top 100 golf course, including this weeks PGA Tour Course TPC Scottsdale home of the wildest Par 3 hole on tour. Visit Schaumburggolf.com or (847)-885-9000.    _____________________________________________________________________
The Eskimo Open is in the books, and so is the 2019 PGA Show in Orlando.
Golf season for 2019 is underway, but there are still plenty of golf tournaments ahead to be played this year in the Chicago area.
There are plenty of stories yet to be told about the year ahead. Some tournaments have already started trying to recruit volunteers, and have started selling tickets.
The good news is that there will not be three big golf tournaments all held the same week again this year. 2019 Illinois Golf Hall of Fame nominee Len Ziehm joined us to give us his thoughts on the golf season and tournaments ahead in 2019.
Click here to hear the podcast with Len Ziehm looking at the golf season ahead in 2019.
There will be more podcasts with Len Ziehm over the course of the year. The Gog Blog returns this week.