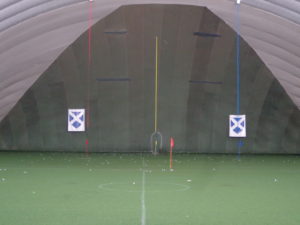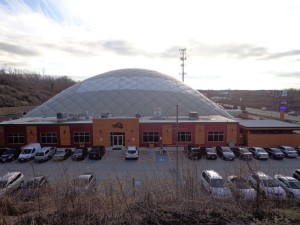 THE MISTWOOD GOLF DOME is the new home of Toptracer, and McWethy's Sports Bar. Golfers can enjoy winter golf for the months ahead, and play some Top 100 golf courses on Toptracer. Come check out the Mistwood Golf Dome and learn everything that Toptracer can do. Visit Mistwoodgolfdome.com or call (630)-739-7600 for details.    _____________________________________________________________________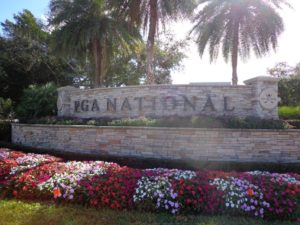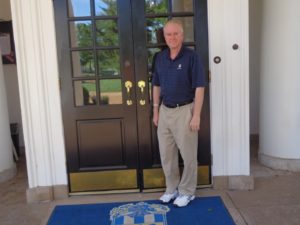 PGA NATIONAL in Florida will soon be the former home of the PGA of America. The Gog Blog by Rory Spears, Director of Content and Creation. Follow Rory on Twitter @GogBlogGuy Linkedin and Facebook. Walking through the front door at the Bellerive Country Club, that served as home of the 100th PGA Championship this past August.
THE PGA of AMERICA, is on the move. It's main offices will move from it's long time home in Palm Beach County Florida, to Frisco Texas the city named by Money Magazine, as the Best Place to Live in America in 2018. The 600 acre, mixed-use development with an initial investment that will be worth more than a half a billion dollars. The announcement today comes after votes by the Frisco City Council and other organizations. The PGA is expected to employ a minimum of 100 people at the Frisco headquarters. As part of the new agreement with Frisco, their will be two PGA Championships, two KPMG Championships, and likely a Ryder Cup will be held in Frisco.
This agreement is expected to have a $42.5 billion dollar economic impact in the next 20 years.
The PGA is not entering this agreement alone, they are partnering with Omni Stillwater Woods, (Omni Hotels), and the city of Frisco and other governing bodies in Frisco.
"Our move to Frisco will be transcendent for the PGA of America," said Seth Waugh, CEO, PGA of America. "Everything great starts with a dream. This is the beginning of a bold, new journey as we bring together world-class partners in a world-class location-to deliver innovative and differentiated experiences for our nearly 29,000 PGA Golf Professionals, golfers of all abilities and our staff."
The facility will become home to Two Championship golf courses, a short course, and practice areas that total 45 holes, a clubhouse, Class AA office space, a 500-room Omni Resort and a 127,000-square foot conference center, a technologically advanced retail village, parks, and open space plus several miles of trails.
The Northern Texas PGA Section will move their operation to PGA Frisco. The new development will be on the Northside of Frisco, just south of highway U.S. 380. The 600 acres are part of a master-planned community that will be 2,500 acres. The development and the courses will be open to public golfers. The PGA of America will invest 30 million dollars to built a 100,000 square foot global headquarters and education facility. Local high school golfer will be able to practice at the facility.
"This a tremendous opportunity for all of North Texas," said Robert Elliott, co-founder of Stillwater Capital. "Stillwater Capital is proud to play a part in conceiving and delivering a grand vision for this unique development."
The developments golf courses are expected to open in the summer of 2022. The hotel and convention center, in addition to the other facilities are expected to open within six months of the golf course openings. The Kitchen-Aid Sr. PGA Championship will be played on one of the new courses in 2023.
"We welcome the opportunity to develop friendships and partnerships with the community and it's residents, as well as across the North Texas area and throughout the state. We are grateful to the City of Frisco, the State of Texas and Omni Stillwater Woods for embracing our vision of creating a transformational headquarters that, together with our world-class partners, helps us advance our mission of serving our Members and growing the game," said Waugh.
Peter Strebel-president of Omni Hotels & Resorts. "We have been committed to investing in leading business and leisure destinations for a long time, but more specifically over the course of the last five years since acquiring six powerhouse resorts. This new luxury destination, in partnership with the PGA of America, will complement our already impressive portfolio of resorts and feature world-class golf, spa, retail and food and beverage amenities."
The PGA of America did not provide comment as of yet, from any of it's officers in the organization, including new President Suzy Whaley.