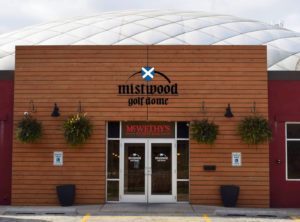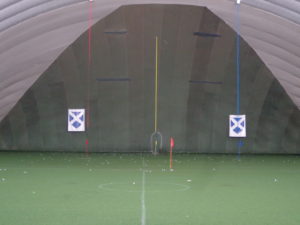 THE MISTWOOD GOLF DOME now powered by Toptracer. Come see what all the hoopla is about. The Mistwood Golf Dome taking the indoor dome season to a new level. Rt.53 in Bolingbrook, Mistwoodgolfdome.com or call (630)-739-7600. #newname  _____________________________________________________________________
Grip Boost has created a golf glove that has a tacky grip that allows golfers to still perform at a high level even in wet and rainy conditions.
When the temperatures rise, your hand and palm will still stay cool.
Grip Boost Gloves are the idea of former University of Maryland Tight End and Baltimore Raven Tight End Mark Furtsenburg.
Furstenburg and his design team took some of the characteristics of the best in football gloves, and mixed them with the strengths of the best in golf gloves to create the Grip Boost 2.0 designed in a Cabretta Leather.
The Grip Boost glove is made of genuine Cabretta Leather, it's the highest quality leather for giving the player a firm solid grip, even in wet and humid conditions.
The Cabretta Leather is made from Sheep Skin, and stretches when needed while providing the required grip.
When it's a humid sticky day, the Grip Boost Glove allows the hand to breathe through a mesh material than runs between the fingers and on the backside of the glove. The air flow in the glove helps keep hands free of blisters and chafing. The mesh and webbing of the glove increases performance and allows for  natural fit and feel.
The glove which has soft feel for full comfort, gives the golfer an increased confidence when outside conditions are not perfect. It allows golfers to play golf with a glove while still enjoying maximum comfort and leaving a stylish look. Grip Boost produces a variety of products for golfers including towels and shirts. Grip Boost makes products for football and other sports, visit Gripboost.com to see the companies full line.
REVIEW: Golfers on Golf (GOG) was sent three gloves to test and has used one for a majority of play during the 2018 golf season. In addition GOG had two former NFL players try on the glove, including one former wide receiver. Both players liked the fit and feel, and could see the football styling in a glove produced for golf.
Golfers on Golf not only found the glove comfortable, but on bad weather days kept the hand warm, dry, and not sticky from sweat when temperatures were above 90 degrees. At a great cost of only $14.99, the Grip Boost Glove is a good choice for golfers, and can be found in the Chicago area at Play-It-Again Sports stores, there are several locations in the suburbs. See Gripboost.com for more information.