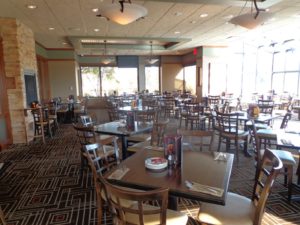 THE SIMULATORS  at the Schaumburg Golf Club om Roselle Road, just minutes from Woodfield are open for the fall and winter seasons. Now you can play Le Golf National the home of the 2018 Ryder Cup and Whistling Straits home of the 2020 Ryder Cup. The outdoor golf season isn't over, tee times Schaumburggolf.com (847)-885-9000.        _____________________________________________________________________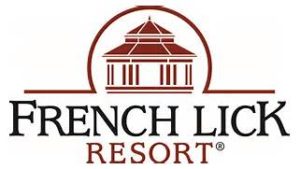 THE FRENCH LICK RESORT in French Lick Indiana, visit Frenchlick.com #destination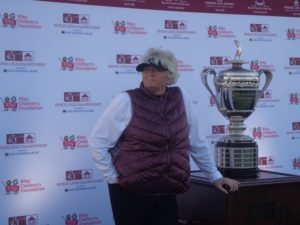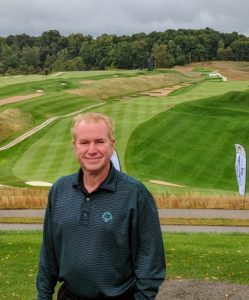 LAURA DAVIES WITH THE Senior LPGA Championship trophy at the Pete Dye golf course at the French Lick Resort. THE GOG BLOG by RORY SPEARS, Director of Content and Creation, follow Rory on Twitter @GogBlogGuy, and on Facebook, Linkedin and now Instagram. over looking the 18th hole on the Pete Dye Golf Course.
THE SENIOR SLAM both tournaments, that's what Laura Davies has won, with her four shot victory over Helen Alfredsson and Silvia Cavaleri. Davies started the final day with a 2 shot lead over Brandie Burton and three shots over Cavaleri and Jane Crafter.
While Burton and Crafter fell back, Cavaleri and Alfresson hung in long enough to mount a charge at Davies. Alfredsson pulled even with Davies, but after a costly double bogey on the 11th hole, Davies pulled ahead to stay. Davies closed out the championship in winning form with a 17 foot birdie on the last hole, and quickly gave a fist pump and a big smile to the gallery. Davies later said that a 2 under par round of 70 was a good score on the final day.
Click here to hear interviews from the final round of the Sr. LPGA Championship with first, winner Laura Davies and then Helen Alfredsson.
The temperatures hit 66 for Round 3, which was the warmest they had been all week, but with warmer weather the winds picked up to a solid 20 MPH. Davies said the wind made things "tricky" for the last round.
Davies said she knew somebody would make a run at her, and it turned out to be"Alfy" as Davies calls Alfredsson. Alfredsson sais she had played "no rounds-zero" of competitive golf since she left the Chicago Golf Club in July, that hosted the U.S. Sr. Women's Open. Alfredsson wasn't sure how many more she would play, before competing in the 2019 U.S. Sr. Women's Open at Pine Needles come next May. But didn't rule out jumping into the ANA on the LPGA Tour in 2019, to tee it in another major.
While nobody has yet hung a title on Davies Senior Slam in 2019, it's likely this piece of golf history will get one soon. Defending champion Trish Johnson shot her third straight 73 (+1) round and was sixth, Michelle Redman who was second last year ended up in 4th place at 1 under par.
Davies won the first place check of $90,000 out of a purse of $600,000.