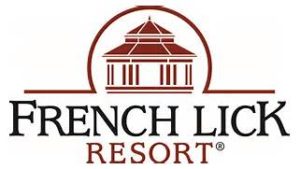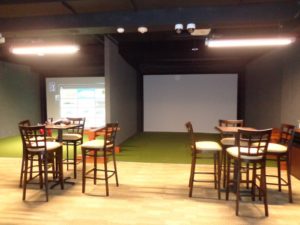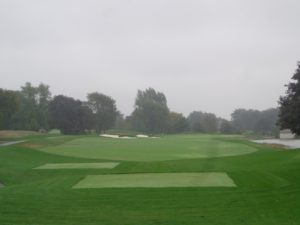 THE SCHAUMBURG GOLF CLUB, ROSELLE ROAD IN SCHAUMBURG. The simulators are open for the fall and winter, Play Le Golf National home of the 2018 Ryder Cup, Play Whistling Straits in Wisconsin home of the 2020 Ryder Cup. Check out the course renovations, the Players Nine is open. Schaumburggolf.com (847)-885-9000 ______________________________________________________________________
Laura Davies is now one round away from accomplishing a first in senior women's golf.
Sweeping all the majors in one year. It's too bad that there are only two of them. No Davies won't win a grand slam, maybe a half-slam, mini-slam or even a Davies slam, but there should be some creative name for what she is doing on the golf course in 2018.
While fields in senior women's golf aren't deep in players who play enough rounds of competitive golf to be strong competitors in major championships, there are enough players playing solid golf where no tournament is an easy win for any player. That being said, after Davies 10 shot win at the Chicago Golf Club in the U.S. Sr. Women's Open back in July, and her sitting on the of the leader board after two chilly rounds on the Pete Dye Golf Course, what she is doing is simply putting on an exhibition this week, on a golf course she admits to having trouble with. But after bogeys on two of her first four holes in Round 2, she rallied with four birdies for a 2 under par 70, to be at 6 under par after 36 holes.
Davies gave credit to French Lick Resort Valley Links Course head professional Anthony Bradley, who built her a new Callaway putter, with a few tweaks over the weekend. Now Davies is saying, she is "making everything" with her new flat-stick.
Well she didn't quite make everything, but a 25 foot birdie putt on 11, and a 30 foot birdie putt on 15, got her back under par in Round 2, and back on top of the leaderboard.
Click here to hear interviews with Jane Crafter and Laura Davies after Round 2.
Brandie Burton shot the low round of the championship with a 6 under par 66. Burton said," I was so cold yesterday I couldn't feel my hands. But it was great to go low, I hadn't done that in a while and now I have some confidence going into the final round." Burton at 4 under par is alone in second place, and is one shot ahead of Jane Crafter who followed up a 70 in Round 1, with a 71 in Round 2.
Crafter admitted she played with a little angel on her shoulder, speaking about her friend Shelley Hamlin, who passed away Monday after a long battle with brain cancer. Hamlin who was 69, was inducted into the Legends Hall of Fame on Saturday night, in a dinner at the French Lick Resort, the home of the Legends Hall of Fame.
Crafter at 3 under par is tied for third place with Silvia Cavelleri who shot 69.. Three players are tied for fifth place at 2 under par, Michele Redman the runner up of one year ago, Liselotte Neumann and Helen Aflredsson. In all 9 players were under par after 2 rounds.
Juli Inkster runner up to Davies at the U.S. Sr. Women's Open and who was sitting 1 shot back of Davies after Round 1, shot an 80 in Round 2 and fell back into 19th place.
Nancy Scranton had to Withdraw from the championship with a pinched nerve in her neck.
The purse for the championship is $600,000 and the winners share's is $180,000.