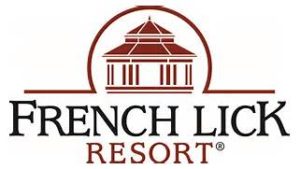 THE FRENCH LICK RESORT ONE of America's most historic destinations and Midwest golf resorts is the proud home of the Sr. Women's LPGA Championship, and  is sponsored by Old National Bank. Frenchlick.com for details on the championship and information on the new FrenchLick Hotel expansion. That will include some 58 new rooms and sports bar. In addition to a second nine holes being added to the current Nine Hole Valley Links Course, originally designed by the famed golf architect Tom Bendelow. THE SCHAUMBURG GOLF CLUB has opened it's first renovated nine holes, The Players Nine, the second phase of renovation is moving along on the Baer Nine, expected to open about July 1, of 2019. Already open are the clubs simulators, that now include Le Golf National home of the recent Ryder Cup, and Whistling Straits home of the 2020 Ryder Cup in Wisconsin. Schaumburggolf.com #indoororoutdoorgolf.  ______________________________________________________________________
IT IS MID-OCTOBER it's chilly out, and I am covering a major women's golf championship. Welcome to October golf in Southern Indiana, at the French Lick Resort.
I have had some early season media days here, where it was on the cool side, and this week is right up there with them.
Last year I arrived here in time for Rounds 2 and 3, before moving on to the John Deere Classic. This year it really does mark the end of the golf coverage season. Five Illinois players are competing here this week including Nicole Jeray who announced she is joining the pro staff at Mistwood Golf Club and the Mistwood Golf Dome/Powered by Top Tracer, was 7th last year and is off to a good start early in Round 1.
Trish Johnson the defending champion is expected to to battle for the title this week, along with U.S. Sr. Women's Open Champion Laura Davies and runner up Juli Inkster. It's too bad the weather is only mid-50's, but the sun should return for the final two days and hopefully that will help. BIG 3 partner Len Ziehm and his expert photographer Joy Sarver have returned from Florida for this event so there are some Illinois media here to close out the season.
The French Lick Resort has announced a 17 million dollar renovation, that includes a major room addition to the French Lick Hotel. Also included will be a new sports bar, the bowling alley building becomes a wedding chapel. GOG will have a full story later this week on the entire project. Stay with GOG for full coverage of the Sr. LPGA Championship for all 3 rounds.
THERE IS A NEW GOLF STORE IN TOWN. The PGA Tour Stores that have only been in Downers Grove and Schaumburg in recent years, have a new location, Vernon Hills
The Vernon Hills location (which is right next to Hawthorne Mall) opened last Saturday at 10 Am. The line to get in first to get free goodies, started on Friday morning. Some stayed overnight and one hour before opening, the parking lot was full and the line to get in, was down the sidewalk and around the corner of the building. Hundreds were in line waiting to get in on chilly Saturday morning. The next time you hear some uninformed person talk about golf declining, or nobody plays anymore, share this story with them.
IT WAS GREAT to hear the news about McQ's Dome changing it's name to the Mistwood Golf Dome/Powered by Top Tracer of Top Golf fame. There will be improvements in the bar & grill that will be named McWethy's-something still TBD. Berwyn's very own Nicole Jeray of LPGA fame and playing here at French Lick this week, joins the staff as of October 29th. The media gets a tour in early November, stay clicked in for more details in the days ahead.
NO TICKETS will be sold for the Tiger-Phil PPV in Las Vegas at Shadow Creek, only some VIP's will be allowed on the course. PPV….ah, No Thanks. Maybe the price could be $0-6-0, the combined record of these two at the Ryder Cup.
NBC Analyst Johnny Miller will retire after 29 years in the TV booth, Paul Azinger will replace him, and will still work for Fox. Hopefully Azinger will continue to stick it to Dan Hicks when necessary, like Miller would. Millers lat tournament will be the Phoenix Open on Superbowl weekend in 2019, a tournament that he would win when he played with low scores. Miller will be missed.
HERE IS hoping for some warmer weather to get everyone back outside on the course for a few more weeks anyway. Go play everyone, and plan a trip to the French Lick Resort in the future, you will be glad you did. RS