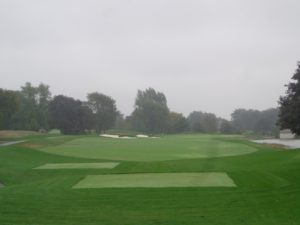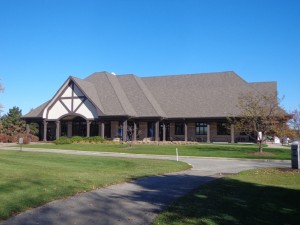 THE BAER 9 at the Schaumburg Golf Club is moving through it's renovation, and will be ready for play by mid-summer of 2019, see SchaumburgGolf.com. NEXT WEEKEND is the famed Rambo Scramble at Maple Meadows, see DuPagegolf.com to sign up now. ______________________________________________________________________
The golf industry has learned in recent years how important the fitting process is.
It's not just drivers, but fairway woods and hybrids, irons, wedges and putters.
Now the fitting process has moved beyond clubs, it has made it's way to golf balls. But how do you fit your golf ball and make sure you are getting maximum distance, through the proper compression and swing speed.
Enter ProCheck, a new device that golfers can use to create better length, which is something all golfers are looking for, a way to hit it further.
"Callaway has long understood that compression plays a key role in optimizing the performance and consistency of golfers. We at Callaway have tested ProCheck golf ball compression tester and found it to be an excellent tool for the consumer. Its reading can help golfers determine the right ball for their game," says Jason Finley, Director, Brand Management, Callaway Golf.
"A golf ball's compression has a significant impact upon how far it will travel, with the golfer's ultimate goal being to match ball compression with swing speed to achieve maximum distance. The correct compression causes the ball to have the optimum degree of flattening at impact to create a trampoline-like energy transfer and greater distance. When testing a ball, the accurate compression will quickly be displayed on the ProCheck(R) LED screen." said John Donahue, President of Golftek LLC, the manufacturer of ProCheck.
Donahue took the initiative to help create a device like ProCheck, when after speaking with golfers who said the newer covers on top level golf balls might be durable, and still look new after use, but can lose their compression.
Donahue with a masters in mechanical engineering from the University of Massachusetts, then took the next step of starting the development.
Golfers who swing slower (80 Mph) or less, should use a lower compression golf ball, golfers with higher swing speeds of (100 Mph) and up, should use a higher compression ball. Where you store your golf balls, like a winter in a cold garage can effect the long-term effectiveness of a golf ball.
ProCheck measures force over a select time interval to record an accurate force value. ProCheck has a high speed micro-processor that captures the force of a tested golf ball, then processes the information before displaying the data with an accurate reading to the golfer.
For more information or to purchase a ProCheck golf ball compression tester, visit Procheckgolf.com.