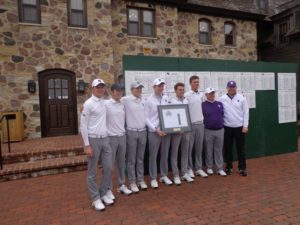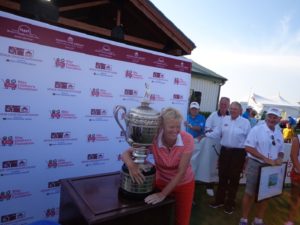 NORTHWESTERN UNIVERSITIES MEN'S GOLF TEAM your winners in this weeks Marquette University invitational at Erin Hills. TRISH JOHNSON is getting ready to defend her title in the SR. LPGA WOMEN'S CHAMPIONSHIP at the French Lick Resort in 10 days. Tickets only $5 per day. October 15-17. Frenchlick.com for more information ______________________________________________________________________
ERIN HILLS home of the 2017 U.S. Open, is still open for 2018, but you need to hurry if you would like to get in a round on this public U.S. Open venue, that has turned into a great Midwest golf destination.
There is a fall special for the upcoming final week of the Erin Hills golf season, visit Erinhills.com to find out how much you can save with two rounds of golf and a 1 night stay in a cottage or room  in the lodge over the Erin Hills pub.
Since the pro's and top amateurs left town Erin Hills has continued to make improvements and make the guest experience all that much better.
There has been some improvements on the golf course. They include the redoing of the Par 3, 9th hole tee box, that is no longer just individual pads, but a fully connected larger teeing area that allow the hole to be played from angles never before attempted.
Erin Hills is not done adding that concept to a few other holes on the golf course, this fall that idea will be added to two other holes (hear our interview with Erin Hills professional Rich Tock for more details below).
U.S. Open venues with a plaque on one hole, give a sense of great golf history. That being said, Erin Hills has put down the Justin Thomas plaque, that is from the spot Thomas hit his over 300 yard 3-wood during Saturday's third round when he shot his record open score of 63. (See plaque in picture above).
Some of the other new highlights include, the Kettle Course for those who need a few holes of warm up when they arrive late in the day, before hitting a full 18 the next day.
Evening fun in the caddie barn, where the Ping-Pong tables, Pools tables, darts and other action all takes place.
Who needs a great beverage for after a round of golf on Erin Hills. The clubs new beverage is the Fescue Rescue, that is 1/3 Jamison's, 1/3 Ginger Beer, 1/3 Lemonade, and some lemon juice. It's goes down smooth on the rocks or not. If your at Erin Hills, no visit is complete without having at least one Fescue Rescue.
Click here to hear our interview with Erin Hills Professional Rich Tock, who recaps some U.S. Open, and what might be next with the USGA at Erin Hills.
10 days left in the golf season for 2018 at Erin Hills, with the some days coming next week. With only 16,000 rounds played at Erin Hills this summer, the course is in outstanding condition. Visit Erinhills.com for information on final week specials.